Free-range eggs will return to supermarket shelves in the coming days as restrictions preventing the spread of bird flu have started to lift.
Since early November, keepers have been required to house flocks indoors and away from wildlife to reduce the spread of avian influenza.
It compounded existing nationwide shortages of eggs, with some supermarkets limiting the number of boxes customers can buy.
Higher energy bills, along with the soaring costs of chicken feed, hens and packaging, have forced producers to cut back on output.
But, from Tuesday, eggs labelled "free range" will be back in shops as hens will again have access to outdoor areas.
The Government said bird flu risk levels have reduced to "medium" which means poultry and other captive birds no longer need to be housed.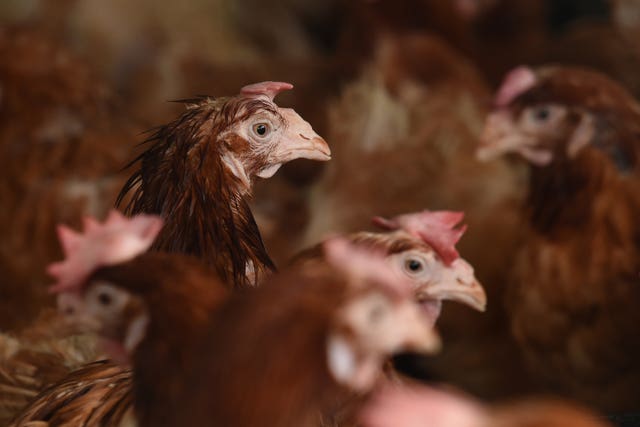 The UK has faced its largest ever outbreak of bird flu with more than 330 cases confirmed across the country since late October 2021.
Experts have warned that, despite the relaxation of restrictions, the disease is still around in wild birds.
Robert Gooch, chief executive of the British Free-Range Egg Producers Association, said there is a "sense of trepidation" among farmers even though it is good news for birds that have been kept inside over the winter months, and for consumers who want to buy free-range eggs.
Food standards bodies have reassured the public that avian influenza poses a very low risk to UK consumers, and there is no impact on properly cooked poultry and eggs.