A university student and a former museum worker remain in custody after the World Snooker Championship was disrupted by a Just Stop Oil protest.
The match between Robert Milkins and Joe Perry was interrupted by a man wearing a Just Stop Oil T-shirt invading the Crucible arena in Sheffield and tipping orange paint powder on to one of the tables.
A woman was prevented from executing a similar stunt on the other table after being tackled by referee Olivier Marteel.
Just Stop Oil later confirmed the protesters were Exeter University student Eddie Whittingham, 25, and Margaret Reid, 52, a former museum professional from Kendal, Cumbria.
The activist group said it was "demanding that the Government stop all new UK fossil fuel projects and are calling on UK sporting institutions to join in civil resistance against the Government's genocidal policies".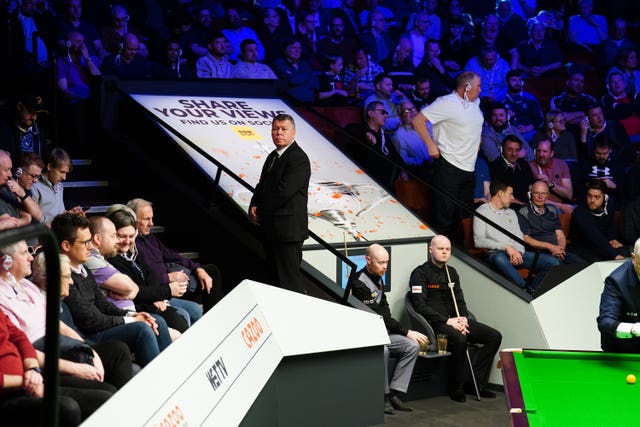 "Europe is experiencing its worst drought in 500 years. We're seeing mass crop failure right now. We're facing mass starvation, billions of refugees and civilisational collapse if this continues.
"We can't continue to sit back and act as if everything's OK."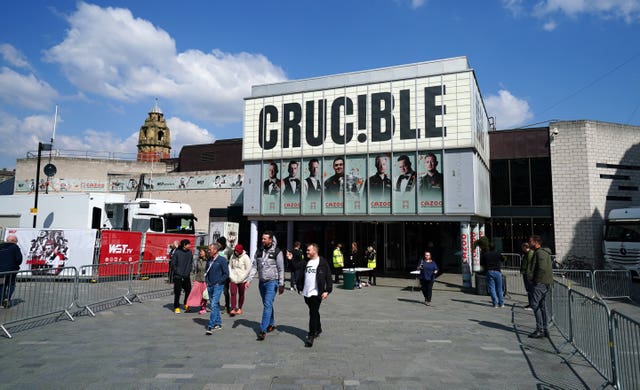 "They are giving handouts of £236 million per week of our money, to the most profitable industry on earth, during a cost-of-living crisis. I can no longer justify watching from the sidelines.
"I am angry and heartbroken that I have found myself in a position where taking this sort of disruptive action is the only way to get heard."
The protesters were held backstage by tournament security officials until the police arrived.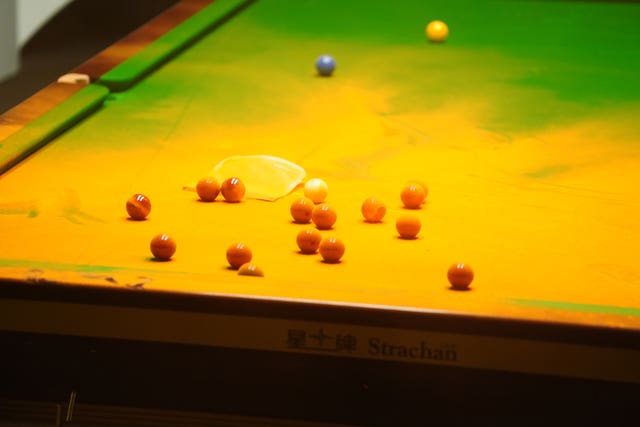 It was the second time in three days that a major domestic sporting event has been disrupted, after 118 people were arrested at Aintree on Saturday as they tried to scale the perimeter fence at the Grand National.
Former World Snooker chairman Barry Hearn called for tougher punishments for protesters in the wake of the incident, telling talkSPORT: "Sport's an easy target. Aintree we saw on Saturday… How long before The Open or Wimbledon or whatever?
"And it is a concern because, whenever someone intrudes on the field of play, wherever it is, your first thought is not that this could be a protest, but it could be something quite harmful.
"We're such a soft touch as a nation – smack their wrists, give them a small fine, maybe a bit of community hours, maybe a month in prison. It's a ludicrous situation but what do you do about it?
"The problem is there's not enough deterrent out there for these people to do anything but get away with it. It might cost them a few hours of their freedom but there's no serious deterrent and, for that reason alone, expect more of these, not less."