The world's fastest marathon runner has said Tower Bridge is his favourite landmark in the London Marathon and that the race "is like my home".
Speaking to children at Cubitt Town Primary School in east London ahead of this year's event on Sunday, Eliud Kipchoge also said listening to Kelly Clarkson's hit Stronger (What Doesn't Kill You) motivates him to run faster.
The 38-year-old Kenyan athlete won the TSA London Marathon in 2019 and holds the title for fastest ever marathon at 2:01:09.
After speaking to pupils at the school, he told the PA news agency that he is "feeling good" with two days to go until the 43rd London Marathon and "absolutely" plans to run it again next year.
"What has happened has happened, that is how sport is.
"I am going back to the table to plan for next year… I am going to put more effort on recovery and training."
He advised runners taking on the marathon for the first time this weekend to "just start and make sure you finish" and to "plan everything".
Kipchoge, who has three children – aged nine, 11, and 15 – visited the pupils at Cubitt Town Primary School to encourage their participation in the Daily Mile, a running challenge.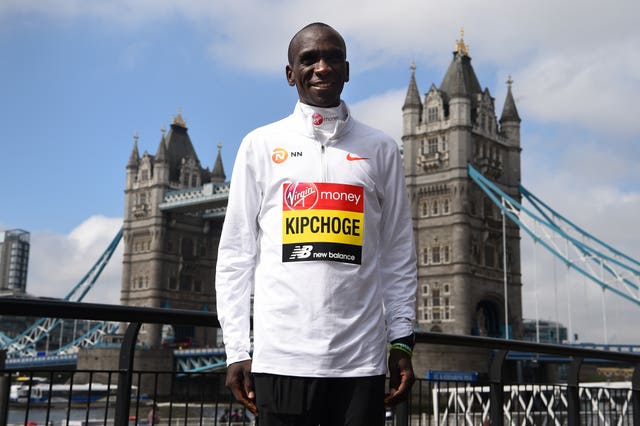 "Four laps every day shows determination and discipline."
Kipchoge added that "children are the future" and he wanted to encourage them to run because "health is your wealth".
"Running is life, as far as I am concerned," he said. "The moment you love running, you learn to live longer and enjoy life."
The Daily Mile Foundation is a charity which aims to improve health and wellbeing, and more than four million children take part in its initiatives across 90 countries.