Irish President Michael D Higgins and his wife Sabina have expressed sadness following the death of one of their dogs.
Brod, a Bernese mountain dog, has charmed world leaders among the scores of visitors over his decade living at Aras An Uachtarain in Dublin.
Last week he, and the president's other dog Misneach, appeared reluctant to greet US president Joe Biden during his historic visit to Ireland.
However they have given previous visitors, including the Princess of Wales, warmer welcomes.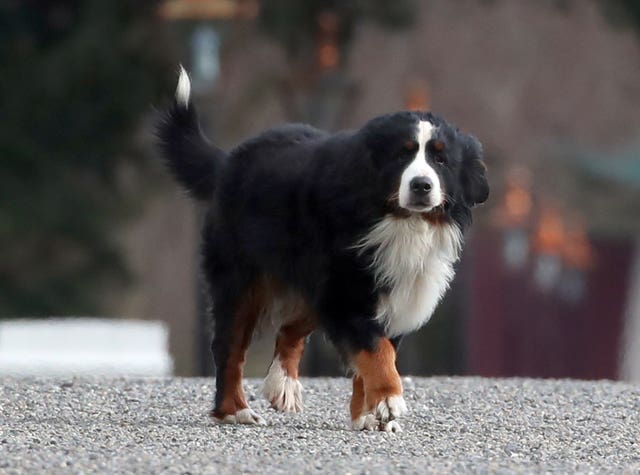 They said Brod was 11 years and two months at the president's home, Aras an Uachtarain, having arrived as a eight-week-old puppy.
"Brod was a very much loved dog by all that met him and he enjoyed meeting with the thousands of members of the public who came to Aras an Uachtarain over the years and he was probably one of the most photographed dogs in Ireland," they said.
The spokesperson said Brod will be missed by the president, Sabina and all at the Aras, particularly their remaining dog Misneach.
They said the two-and-a-half years old has "shared his space with Brod over recent months and was his constant companion, aware of Brod's situation and very attentive to him".