Ministers are "actively looking" at the funding for free school meals for the youngest pupils, after being warned of a growing gap between the money and the price tag for the food.
Education minister Nick Gibb said he was considering the rate of funding for universal infant free school meals, after hearing reports of how food inflation has hit suppliers and schools alike.
All children in England in reception class, year 1 and year 2 are eligible for free school meals regardless of their household income.
But Conservative former minister Steve Brine raised the alarm about the funding gap in a Westminster Hall debate, after being contacted by several schools in his Winchester constituency.
He told MPs: "Put simply, there is a gap between the funding received and the cost of putting good-quality food on the school table.
"There is an inevitable impact on school budgets, which make up the shortfall. Heads began to raise that issue with me late last year."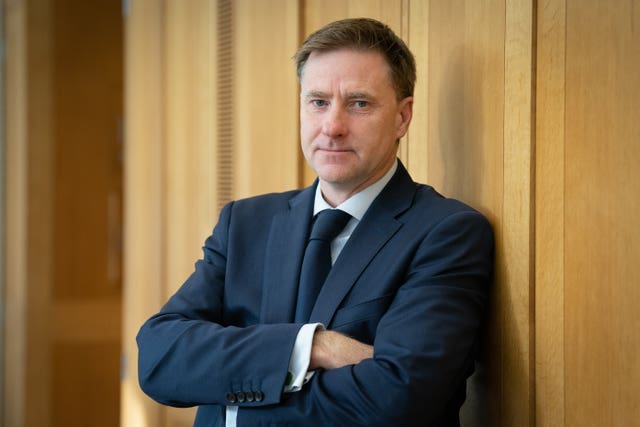 Mr Brine said one school had been left with a budget shortfall of around £4,700 last year due to the increased costs, while another predicted a £3,150 shortfall over the next year.
He added: "These do not sound like big figures, but the metric goes up: the bigger the school, the bigger the numbers.
"When there are very tight budgets — which, of course, they have — they can be tipped into a deficit situation."
The Tory MP said research by the Institute for Fiscal Studies "found that if the price per meal had risen with inflation since 2014, it would be £2.87 today".
Mr Brine went on: "We must ensure that the provision of a good-quality meal does not need to be subsidised by funds intended to support core education.
"It is, therefore, essential that the rate is adjusted to reflect rising costs. Will the minister update the House on that?"
He also called on ministers to do more to "promote a more diverse, competitive marketplace in school food", enabling schools to pursue cheaper supply contracts.
He added: "The rate of funding for universal infant free school meals is regularly reviewed, and I can assure (Mr Brine) and all other members taking part in this debate that I am actively looking at this area.
"All school meals provided under universal infant free school meals are required to adhere to the school food standards, which require school caterers to serve healthy and nutritious food and drinks to ensure that children get the energy and nutrition that they need across the school day."
Mr Gibb went on: "In recognition of cost pressures on core schools funding, including benefits-related free schools meals, we have already distributed additional funding through a schools supplementary grant.
"As a result, core schools funding for mainstream schools increased by £2.5 billion in the 2022-23 financial year, compared with the previous year."
The minister also said any food pricing for free school meals was "subject to agreement between schools and the suppliers".