A stepfather who murdered a two-year-old girl while her mother lay asleep upstairs will be sentenced on Tuesday.
Kyle Bevan inflicted "catastrophic" brain injuries on Lola James in the early hours of July 17 2020. Lola died in hospital four days later.
Bevan, 31, denied harming the girl, claiming the family dog had pushed her down the stairs, but was convicted of the killing by a jury at Swansea Crown Court earlier in April.
After the verdicts were read, Daniel Thomas, Lola's biological father, called them "cruel, evil people" and said he hoped they would "suffer pain and torment until they take their last breath".
The girl's grandmother, Nicola James, said Lola will "forever be our diamond up in the sky".
NSPCC Cymru said a child practice review, which will be carried out into Lola's death, should establish whether more could have been done by agencies to prevent her death.
Mr Justice Griffiths will sentence Bevan and James at Swansea Crown Court on Tuesday.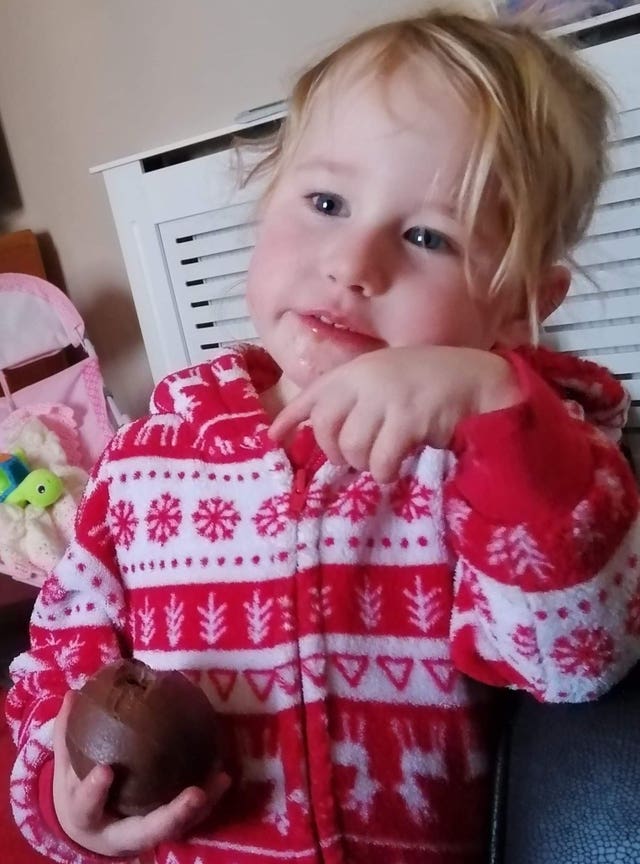 He remained living in the house throughout the early months of the Covid-19 pandemic, during which Lola suffered a number of injuries while in his sole care – including a damaged nose, black eyes and a cut lip.
Jurors were told that Bevan, a self-confessed "spice head", then launched a "murderous" attack on Lola after staying up late with her, taking pictures of her on Snapchat, and used his final hours to cover his tracks instead of calling for an ambulance.
The jury were shown photographs Bevan had taken on his phone of marks on Lola's back and extensive swelling and bruising to her head, eyes and lips.
Bevan did not ask his mother to phone for an ambulance for Lola until almost 7.30am, having only woken James up at about 7.20am.
More than 100 scratches and bruises were recorded on Lola's body, and she also had extensive damage to both her eyes, with the injuries to her brain comparable with those found in car crash victims.
James told the court how she heard "a bang and a scream" coming from Lola's bedroom just after midnight and ran there to find her daughter sitting on Bevan's lap, with no visible injuries.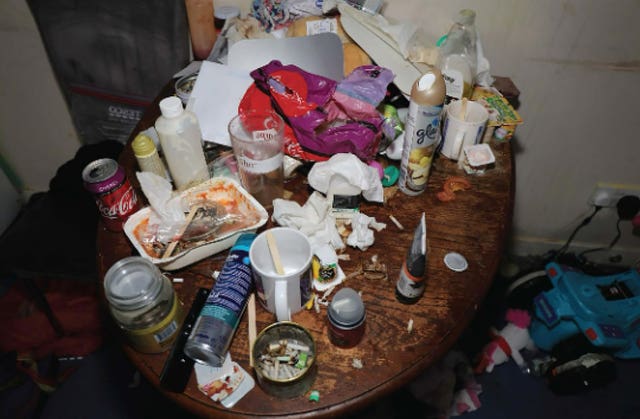 Hours later, she was woken by Bevan saying that Lola had fallen down the stairs – showing her a piece of the little girl's tongue on his finger.
James dialled 999 in tears after finding her daughter unresponsive on the sofa, telling operators that Lola's face appeared "swollen" and she was "really scared".
In hospital, Bevan became aggressive with hospital doctors who questioned him over Lola's injuries while she was in a life-threatening condition.
James, who had been helped by domestic abuse support workers in the past, admitted Bevan "petrified" her and had previously used a hammer to smash up her home after consuming Xanax and alcohol.
Jurors heard how Bevan regularly used Xanax, Valium and cannabis, and that the couple both took amphetamines when the children were at James' mother's house.
Following the verdicts, the judge remanded Bevan back into custody and James was again given conditional bail, but was warned she faced imprisonment.