A former Scottish Government minister who resigned after his texts to a 16-year-old were exposed has said: "I just want to get on my life."
Derek Mackay served as finance secretary under Nicola Sturgeon before the messages – revealed by the Scottish Sun – led to him standing down hours before he was due to deliver the budget in February 2020.
Mr Mackay subsequently disappeared from public life, never returning to Holyrood as an MSP and standing down at the 2021 election.
Mr Mackay was spotted in the audience at the All-Energy Conference in Glasgow on Wednesday while First Minister Humza Yousaf addressed delegates.
Approached by the Scottish Sun at the conference, Mr Mackay said: "It's clear I resigned, left public office and (I'm) now getting on with my life."
Pressed on why he sent the texts in the first place, Mr Mackay said: "I've apologised for any discomfort that that caused and I'm just trying to get on with my life like everyone else."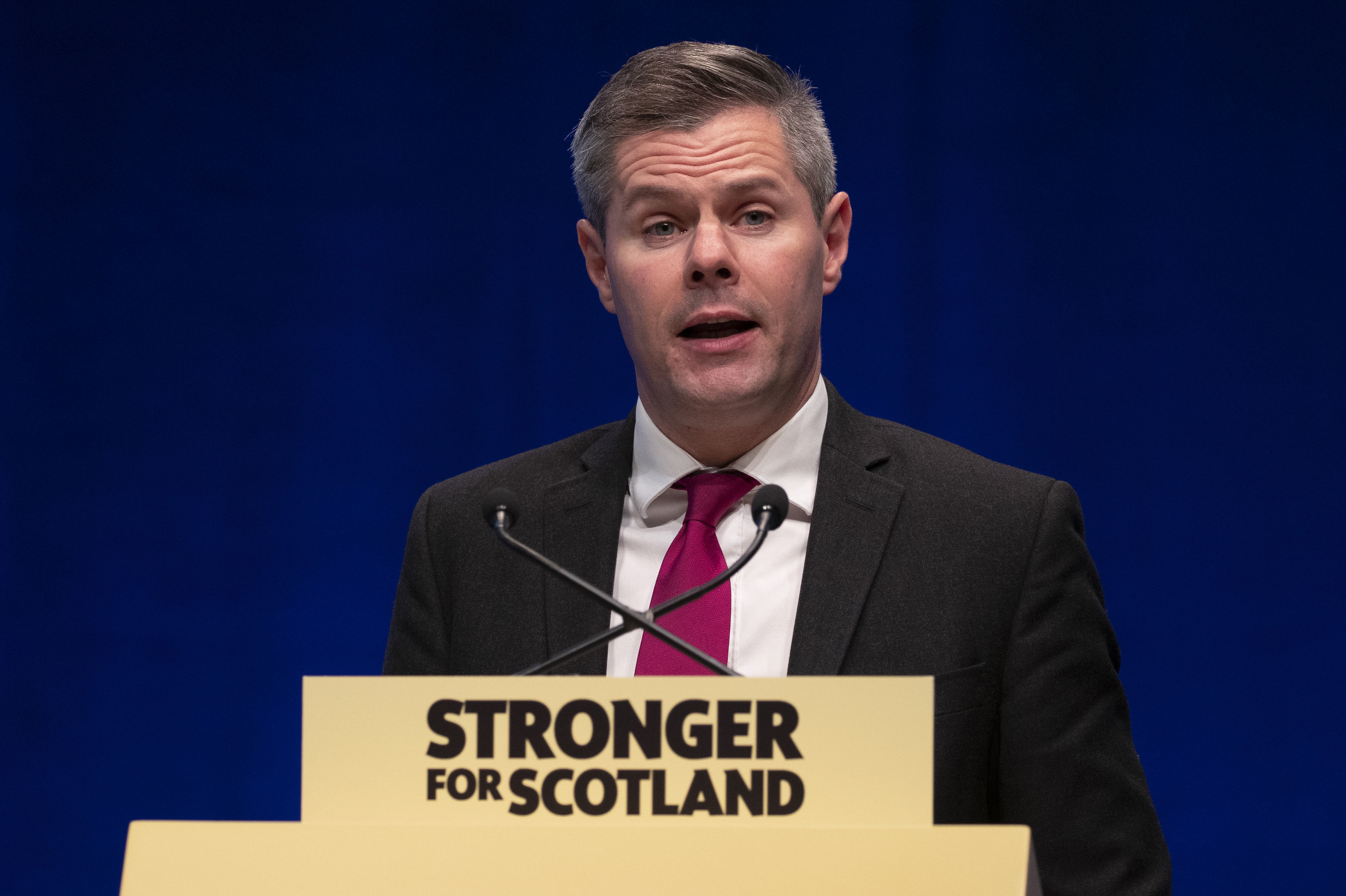 On his reason for attending the conference – which focused on renewables and decarbonisation – he said: "I'm working, contributing to society, this is about renewables so that's why I'm here today."
Mr Mackay's only other public appearance since he resigned was in September last year at Holyrood's Public Audit Committee, as it examined the ongoing problems facing shipyard Ferguson Marine and the building of two late and over-budget ferries.
With the help of parliamentary officials, Mr Mackay was able to evade the media after the committee appearance.