Oliver Dowden proves "being ginger is no barrier" to becoming Deputy Prime Minister, according to Angela Rayner.
Labour deputy leader Ms Rayner joked she hopes to follow Mr Dowden's example and hold the position in the future.
Ms Rayner last year wore a Christmas jumper in the House of Commons which featured a picture of a gingerbread person and the words "gingers are for life not just for Christmas".
In October 2021, she also thanked fellow "ginger northerner" Baroness Barbara Castle for inspiring her outspoken nature as she unveiled a memorial to the former minister.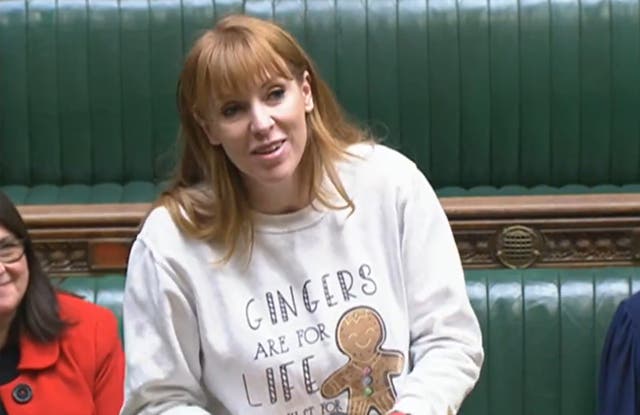 Speaking at Cabinet Office questions, Mr Rayner said: "Can I first of all offer my congratulations to the right honourable gentleman, who is proving that being ginger is no barrier to being Deputy Prime Minister – and I hope to take his example, with me, very soon one day."
Ms Rayner went on to ask about election losses for the Conservatives and questioned whether they were because of the "failure" of the party's councillors or the Government.
Mr Dowden replied: "The right honourable lady started off so nicely. You never know, one day the Labour Party might even allow a woman to lead its party.
"But what I would say in both respect of Hertsmere and indeed nationally is it's the same picture.
"While we in this party are focusing on delivering for the British people, they're working out grubby, dodgy deals between her party and other parties.
"We're focused on the British people, they're focused on their own political interests."
Ms Rayner countered: "The only grubbiness I've seen… is the dodgy PPE contracts and I hope the Deputy Prime Minister will start getting a grip of that."
She went on to raise concerns over the "chaos and confusion" at polling caused stations in England by the new voter ID requirement.
Mr Dowden replied: "In my constituency and colleagues across the country didn't find any of the kind of scenes that she describes.
"It was competently done and actually aligned us with many other countries around the world."