Victims' families have gathered at the Old Bailey for the trial of a tram driver accused over the Croydon crash that claimed the lives of seven passengers more than six years ago.
On Tuesday, Alfred Dorris, 49, attended the central London court charged with an alleged health and safety failing in relation to the fatal crash on November 9 2016.
Seven people were killed and 51 injured when tram 2551 spun off the tracks and toppled over near the Sandilands stop in Croydon, south London.
The victims were: Dane Chinnery, 19, Philip Seary, 57, Dorota Rynkiewicz, 35, Robert Huxley, 63, and Philip Logan, 52, all from New Addington, and Donald Collett, 62, and Mark Smith, 35, both from Croydon.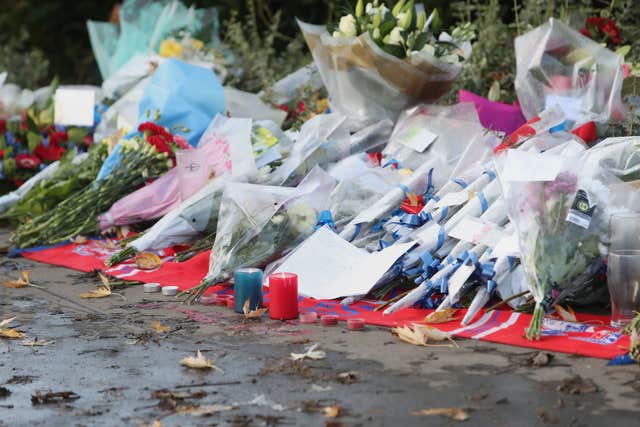 According to the indictment against him, he failed to "take reasonable care for the health and safety of himself and of other persons who may be affected by his acts or omissions at work, namely passengers on board tram 2551".
The charge goes on to allege that Dorris "failed to negotiate tram 2551 around the Sandilands curve at a safe speed so as to prevent the tram from derailing and overturning".
The trial is being heard by senior judge Mr Justice Fraser in Court One of the Old Bailey.
Members of the victims' families sat in court for the first day of the case which is expected to be opened by prosecutor Jonathan Ashley-Norman KC on Wednesday.
A jury panel of 12 men and eight women was selected and told to return to court on Wednesday.
They were read out a list of names of people involved in the case including tram passengers, tram drivers, operations managers, driver trainers, sleep experts and human factor specialists.
Mr Justice Fraser told jurors: "You have now been selected as a wider jury panel. One very important direction that I'm going to give you, you will have realised that this case concerns the Croydon tram disaster that took place on November 9 2016.
"You will get a formal direction about this tomorrow but it's crucial that none of you do any research on your own this evening before you come back tomorrow.
"Do not speak to anyone about the Croydon tram disaster or discuss with anybody else."
The prosecution is being brought by regulator, the Office of Rail and Road and is due to go on for up to five weeks.
Dorris of Ravenscroft Road, Beckhenham, south-east London, is being represented in court by barrister Miles Bennett.