English snooker player Mark Selby MBE has said the Princess Royal admitted she was a fan of the sport at a ceremony in Windsor Castle.
The 39-year-old was among Sir Salman Rushdie and Labour MP Sir Chris Bryant in being recognised with prestigious titles on Tuesday, just weeks after he lost the World Championship final.
After the investiture, Selby said Anne admitted to tuning in for the game.
"She was just chatting to me about the snooker, saying she watches a little bit of it and watched a bit of the final as well, so it was great knowing that she follows it," he said.
"To get to the final is such a huge achievement," he said.
"It is such a tough tournament to win over a few weeks, physically and mentally tiring, so to get back to the final after winning was a great achievement, and hopefully I can kick on from that into the new season."
Selby, from Leicester, added that it was a "huge honour" to be recognised for his services to sport and charity, and that he had to "pinch" himself.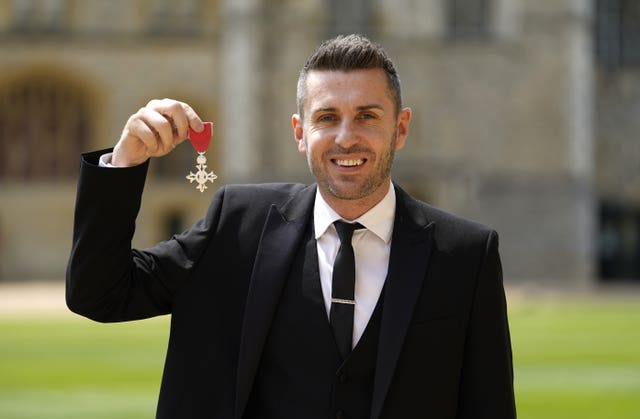 Selby first became professional at the age of 16 after winning the England under-15 championship in 1998.
Since then he has claimed four world snooker championship titles and 22 ranking titles, placing him eighth on the all-time list of ranking tournaments.
The devout Leicester City fan also admitted that he feared the team would be relegated from the Premier League.
"It's a tough one", he said. "Hand on heart, I think they'll beat West Ham but I think Everton will probably just do enough to win as well, so if that's the case unfortunately we'll get relegated, but hopefully I'm wrong."