The Government's levelling-up policy has significant flaws and is unlikely to achieve its objectives without a significant shift in approach, MPs have said.
A damning report by the cross-party Levelling Up, Housing and Communities Committee found funding for short-term initiatives and a lack of transparency on allocations created barriers to progress in addressing regional economic inequality.
The absence of the "substantive" long-term funding necessary to help councils deliver economic growth threatens to condemn levelling up to "failure", it added.
The objectives of the Government's levelling-up white paper, published last year, were broadly welcomed across the political spectrum.
But the committee found the requirement for councils to bid for funding allocations had drained their resources and one-off Government-prescribed initiatives were often not compatible with local needs.
Giving evidence to the committee in November last year, Levelling Up Secretary Michael Gove said: "Individual pots is a good thing, we have too much of a good thing at the moment and we do need a rationalisation."
But the committee said there has been "limited evidence that any progress has been made".
According to official estimates, local government faced a 56% reduction in revenue grant funding between 2010/11 and 2019/20.
The committee highlighted that the focus of levelling-up funding on short-term capital projects meant councils lacked the capacity to invest in local priorities.
The committee argued that councils should instead be allocated revenue funding "as a starting principle" to provide flexibility for areas to use resources "in the most effective way they can".
Clive Betts, the committee's Labour chair, said: "There is cross-party consensus in tackling the regional and local inequalities that are holding back communities across the country.
"But the complexity of the levelling-up challenges mean they cannot be remedied by the Government's current approach of one-off short-term initiatives.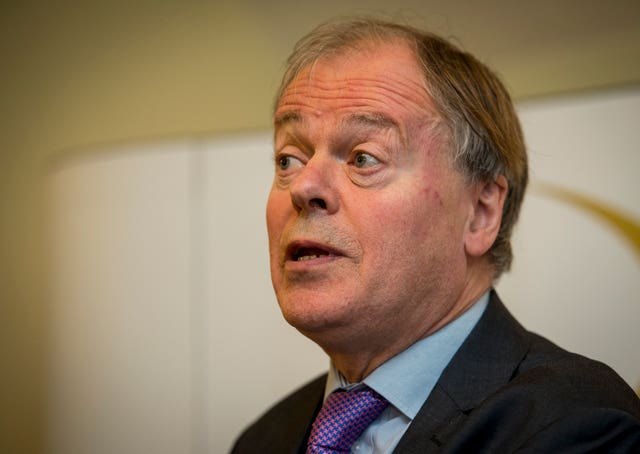 The committee said a lack of transparency on how money from the levelling-up fund was allocated has left DLUHC open to criticism over how bids received ministerial sign-off.
It highlighted the example of a district council in Rishi Sunak's constituency of Richmond, which received £19 million in the second round of levelling-up funding despite having a high level of prosperity.
The committee also cited research which showed Dorset, which is perceived as less in need of funding, receiving "10 times more direct funding than what are ranked as poorer areas in the north such as Knowsley, Burnley and Salford".
"All of this undermines the objectives that the levelling-up policy seeks to address by diminishing trust in the system of allocating funding and confusing the funding landscape further," the report said.
The committee also found DLUHC was failing in its responsibility to ensure other Government departments were fully engaged in levelling-up policy.
DLUHC told the committee in June 2022 that "work was well under way" to identify the "totality" of levelling-up funding pots across Whitehall departments.
DHLUC also told the committee that the Government's commitment to "longer term delivery and joined up actions across Government" will determine the success the levelling-up policy.
However, the committee said: "As it stands there is no evidence to show that DLUHC has sufficient oversight of how this policy is being delivered across Government.
"The lack of strategic oversight from DLUHC of how levelling up is delivered across Whitehall raises doubts about whether the policy can be successfully delivered."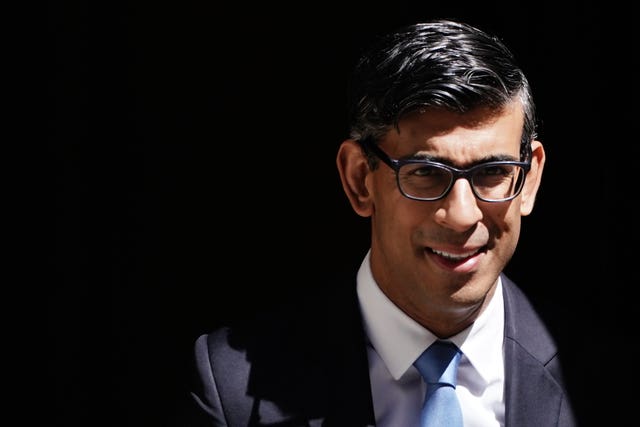 It added evidence suggests there has been "a serious deficit of collaboration and communication" between DLUHC and recipients of the shared prosperity fund, which replaced EU structural funds.
The committee said there is no sufficient data on how the Government calculated allocations, adding a significant number of local government bodies said the fund was not a "sufficient replacement".
"We have also heard from the Scottish and Welsh Governments, and officials from the Northern Ireland Executive, that levelling-up funding was not always compatible with devolved policy and that the method of distribution was not appropriate," it added.
The committee also said there had been delays in creating structures to support the delivery of levelling-up objectives.
For example, the committee found "little evidence" of progress in setting up the new Office for Local Government, which was intended to be  an "authoritative and accessible source of information about the performance of local authorities and how well services are being delivered".
The report added that "no substantive information" had been published on the work of the Levelling Up Advisory Council, which was intended to provide independent research and advice on delivering levelling-up policy.
A DLUHC spokesperson said: "Levelling Up is a long-term programme of reform that sits at the heart of our ambition as a Government. It is breathing life into long overlooked communities, whether it is record investment in town centres and high streets or devolving more money and power out of Westminster to the regions.
"Almost £10 billion has been allocated from DLUHC since 2019 to support around 1,000 projects, in addition to the £7.5 billion commitment to the nine city-based Mayoral Combined Authorities in England.
"We are continuing to work towards simpler funding processes to support local authorities and are currently reflecting on the lessons learned from the first two rounds of the Levelling Up Fund allocations to inform the design of Round 3."