The Prince and Princess of Wales have made a surprise visit to Jordan to attend the wedding of the country's Crown Prince and his Saudi Arabian bride.
William and Kate are among a host of foreign royalty attending the nuptials of Crown Prince Hussein, 28, and architect Rajwa Alseif, 29.
The ceremony will take place later on Thursday at the Zahran Palace, the same venue chosen by the Crown Prince's father, King Abdullah II, and his grandfather, the late King Hussein.
Designed to convey a sense of continuity, the event is expected to include features from previous royal weddings, including a motorcade of red Land Rovers escorting the newlywed couple through the streets of Amman after the ceremony.
William and Kate's trip to Jordan was not announced in advance and their arrival was confirmed by Jordanian state media a few hours before the start of the palace ceremony.
US First Lady Jill Biden and several members of royal families from around the world have said they will attend, among them the King and Queen of the Netherlands.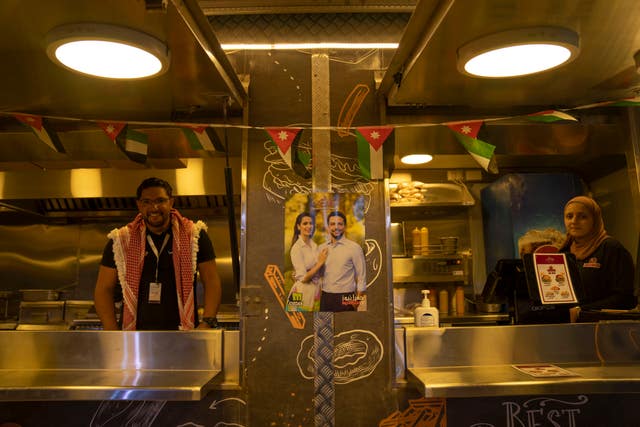 The bride has a degree in architecture and has lived and worked in Los Angeles. Her father is a founder of one of Saudi Arabia's largest engineering firms and her mother is a relative of Saudi King Salman.