A Labour mayor has accused the party of being "anti-democratic" for blocking his candidacy for a future position after he appeared on stage with film director Ken Loach.
Serving North of Tyne mayor Jamie Driscoll, described as the "last Corbynista in power", urged Labour leader Sir Keir Starmer to reconsider the decision and allow party members to have their say on whether he can run for the planned North East mayoralty.
The Unite union affiliated to Labour said the party had made a "major mistake" and warned of "serious consequences".
Mr Driscoll also defended his decision to share a platform with Mr Loach, who was expelled from the party amid efforts to tackle the antisemitism experienced during Jeremy Corbyn's leadership.
The UK's equalities watchdog found that Labour was responsible for unlawful acts of harassment and discrimination as the former leader struggled to tackle antisemitism.
Mr Driscoll highlighted his work as mayor before telling Sky News' Sophy Ridge on Sunday: "When it comes to what the Labour Party needs to project to win elections, which is economic competence, I've got a fantastic track record.
"And for members not to be allowed the choice of putting me forward for the Labour representative is, frankly, shocking.
"I've had so much support from right across the political spectrum so what I want is for Keir and the Labour Party to do nothing more than give members the choice of choosing me as their candidate."
He said he has examined the legal routes, noting: "It's not all clear what they are.
"I really do think just let members choose who they want as their candidates, that's how democracy works.
"And I honestly think here, Sophy, that in a two-party system, if you're going to ban people who are promoting socialist views from participating in that, that is really quite anti-democratic."
Mr Driscoll earlier said Labour's National Executive Committee (NEC) panel was "very, very clear" with him that there was "no issue with antisemitism".
He said: "They said 'It's an issue that, because you spoke to Ken Loach, that may cause us electoral damage in future' was their argument."
He said he contested this view, explaining that he had been asked to appear on stage with Mr Loach to have a conversation about his films, including those produced in the North East.
"And let's be really clear, my combined authority under my leadership has adopted the IHRA (International Holocaust Remembrance Alliance) definition of antisemitism and references the examples.
"I have been on Jewish Labour Movement training, I work very closely with the Jewish Leadership Council and visit synagogues in my region, so this is an entirely separate issue about Ken Loach's issues you need to take up with Ken Loach, I'm not his spokesperson.
"But there's only been three feature films set in the North East in a couple of decades – I, Daniel Blake, Sorry We Missed You and now The Old Oak, so it's a big culturally significant issue for the North East, and to talk to him about films is, I think, entirely justified.
"I share platforms with all sorts of people. A couple of weeks ago I was on a platform with (Conservative Tees Valley mayor) Ben Houchen. That does not mean I endorse the Tories' economic policies."
Asked if he regretted sharing a platform with Mr Loach, Mr Driscoll replied: "I regret this entire episode now – the whole thing has blown up and now Labour members are not geting the opportunity to choose."
Pressed on whether he believed it was wrong of him to share a platform with the director, Mr Driscoll replied: "I think the issues of speaking to somebody about something entirely different from a controversial issue – my understanding is he's made all sorts of clarifications that he's not a Holocaust denier and I think he wrote a letter to the New York Times explicitly saying that the Holocaust was a real event, which of course it was – so honestly, Sophy, I think we've got to get the proportionality here.
"What the public want from their politicians is to get on with things and deliver things and not to engage in culture wars, cancel culture or anything like that. I actually think that's electorally damaging."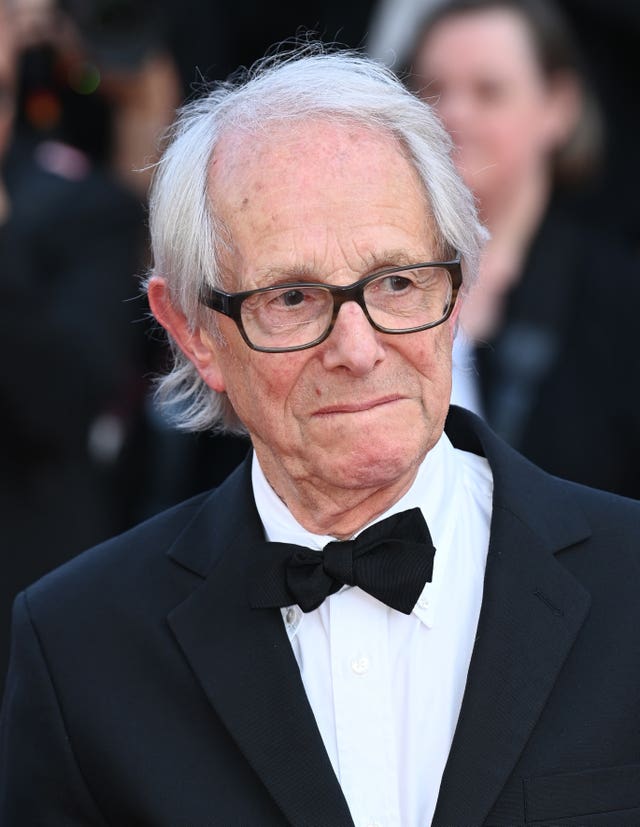 "These actions by Labour are a major mistake and have serious consequences."
Mr Loach has long been celebrated for his socially-critical films, with 2016's I, Daniel Blake winning the Bafta Award for Outstanding British Film for depicting a man's struggle with the welfare system.
But he was expelled from Labour in 2021 during what he called at the time a "purge" of Corbyn allies.
Shadow business secretary Jonathan Reynolds said he would "strongly disagree", when asked if Sir Keir is trying to purge the left of the party.
He said the leader has implemented a "due diligence process", telling the same programme: "Specifically in a case where somebody shares a platform with someone who themselves has been expelled from the Labour Party for their views on antisemitism, for opposing the tough action that needed to happen, that would preclude them from being a Labour candidate going forward because, when we said we'd have zero-tolerance for antisemitism, when we said we would tear it out from its roots, we were serious about that."
Mr Loach claimed antisemitism is being used to purge Labour of politicians on the left.
He told the PA news agency that keeping Mr Driscoll off the longlist published on Friday because they shared a platform was the "lamest excuse I've ever heard".