A heatwave could hit parts of the UK this week, but heavy rainfall and thunder is expected to follow.
Temperatures are set to increase on Thursday, Friday and again on Saturday when they will potentially hit 29C, the Met Office said.
But cloud, rain and thunderstorms will sweep in over the weekend, and the nights will become humid.
The Met Office added it expects the hottest temperatures of the year so far to be reached by the weekend.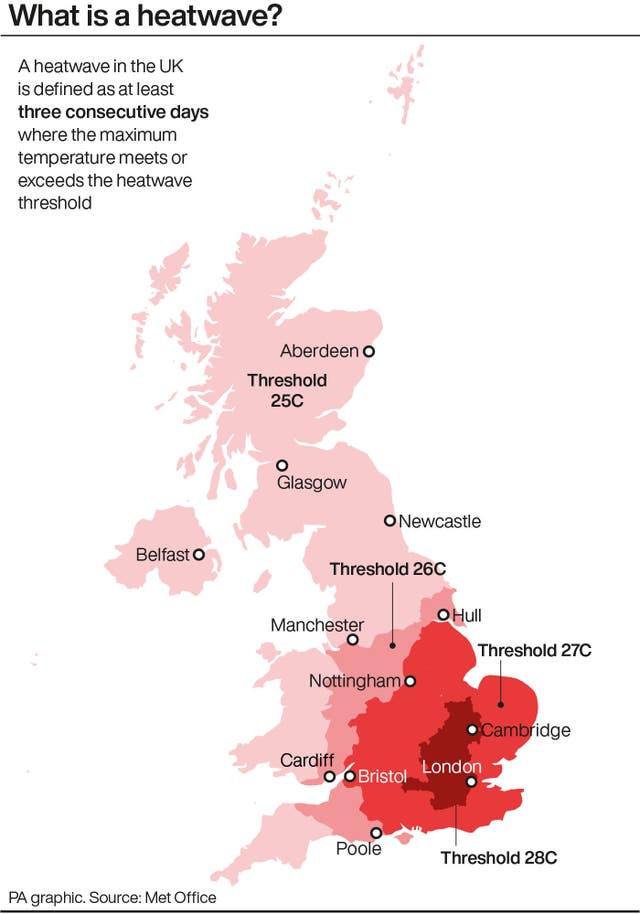 Simon Partridge, forecaster for the Met Office, said: "It will get warmer but there may well be more cloud with heavy, thundery showers mixed in as well.
"There will still be plenty of sunshine around, but it will come with much muggier nights."
There will not be a significant change in the weather over the next few days, Mr Partridge said, but from Thursday Storm Oscar, which is currently across the Canary Islands, will push the high pressure further east, causing the mercury to rise to 25C or 26C.
The highest temperatures will be in south-west England and south-west Wales.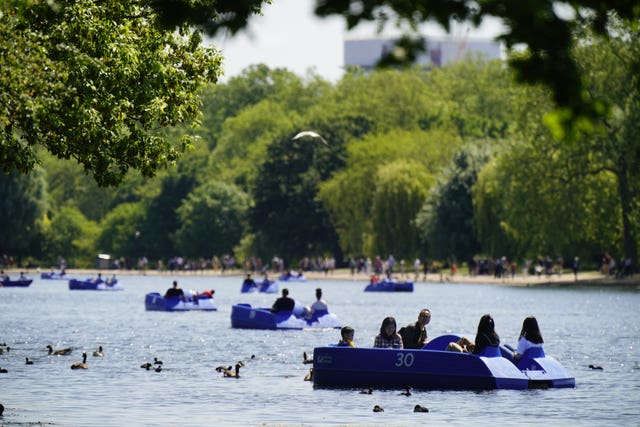 The warmest temperature expected on Friday is 26C or 27C, likely in central and southern England.
Saturday will be the warmest day, with forecasters expecting it to reach 27C or 28C, with a small chance of it hitting 29C, north of London.
But as the weekend arrives there will be a risk of thunder and showers from the south-west to the north-east.
Mr Partridge said: "We continue with showers on Sunday and Monday and it will turn a little bit cooler again.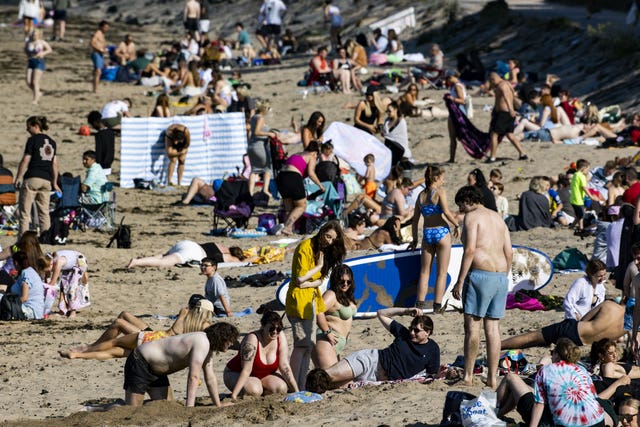 The weather is expected to hit the "borderline" criteria for a heatwave, with the south-west of England most likely to see it, the forecaster said.
So far the hottest temperature in the UK was 25.1C in Porthmadog, north west Wales, on May 30, but Mr Partridge said the country is "certainly" going to see higher temperatures.
He also said the humidity at night will become "uncomfortable" as some areas will not get below 15C or 16C, compared to about 3C at the start of the week.