A charity organiser in Ukraine has said it is "hard to control emotions" as the group works to help people affected by flooding in Kherson, where he fears some may not have homes to return to.
Father Vitaliy Novak, chairman of Depaul Ukraine, said the Ukrainian homelessness charity is "ready to help" those affected after damage to the Kakhovka dam on the Dnieper River caused catastrophic floods, but added the group needs urgent donations.
The 46-year-old, who added he is grateful for the UK's support "from the first day of the war", said it has been hard to control his emotions as people have again fled their homes so soon after the region was declared liberated from Russian invaders last November.
"We couldn't believe even water can become a weapon against us, but it's happening in front of our eyes."
Calling from near the Donbas region on his way to Kherson to provide aid, Mr Novak said he has prepared around 200 beds for people fleeing flooded regions.
"Odesa is the closest place where we operate so we opened 200 beds in a hostel and now we're waiting for the first people who will arrive from the evacuation zone," he added.
He said people fleeing their homes are still at risk of being shelled.
"Kherson wasn't in a good position even after the occupation… when Kherson was liberated and free because there was permanent shelling from the left side of Dnipro," he said.
"This is another wave of a horrible situation for people who are affected by the war, and now it is flooding."
Mr Novak estimated between 18,000 and 40,000 people in regions not occupied by Russia have been affected, but fears the situation is worse in Russian-occupied territories.
"These people are trapped because they are not able to move," he said.
"There are Russian checkpoints. They don't allow them to move and run, so it is horrible, even worse situation than here."
The charity organiser expects the agriculture sector could be affected particularly after the nearby hydroelectric station reserve was destroyed.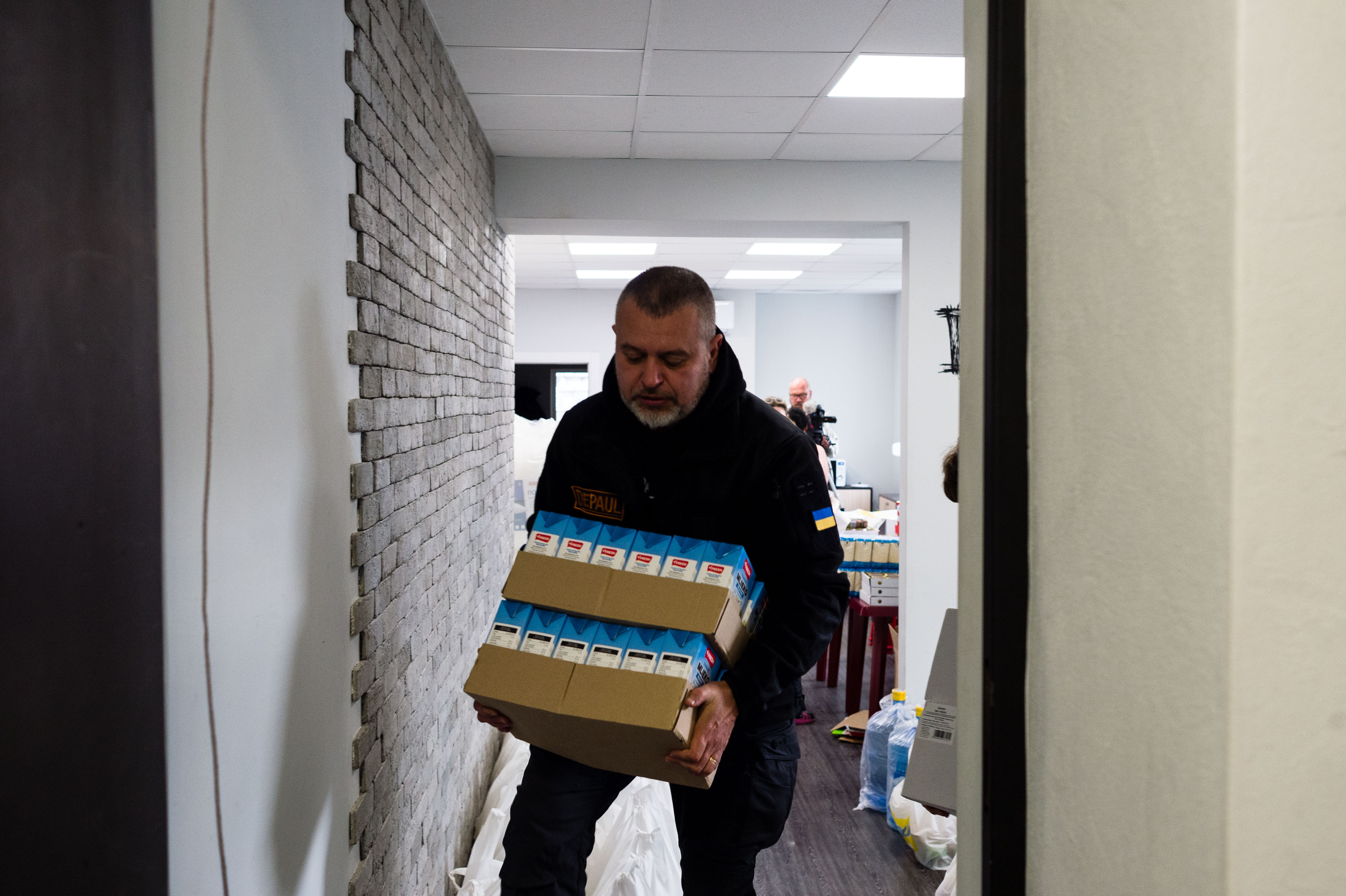 Mr Novak is calling for financial support and donations to help those most affected by the floods, especially as it is not known whether people can return to their homes.
"We don't know when they can return back home, if we can find homes after the flooding," he said.
"(The flooding) will be long term and people will need long-term support.
"We were not prepared with the resources we have, so again we are asking people for help and donations.
"We are ready to help, and we know how to organise this, but it is resources (we need)."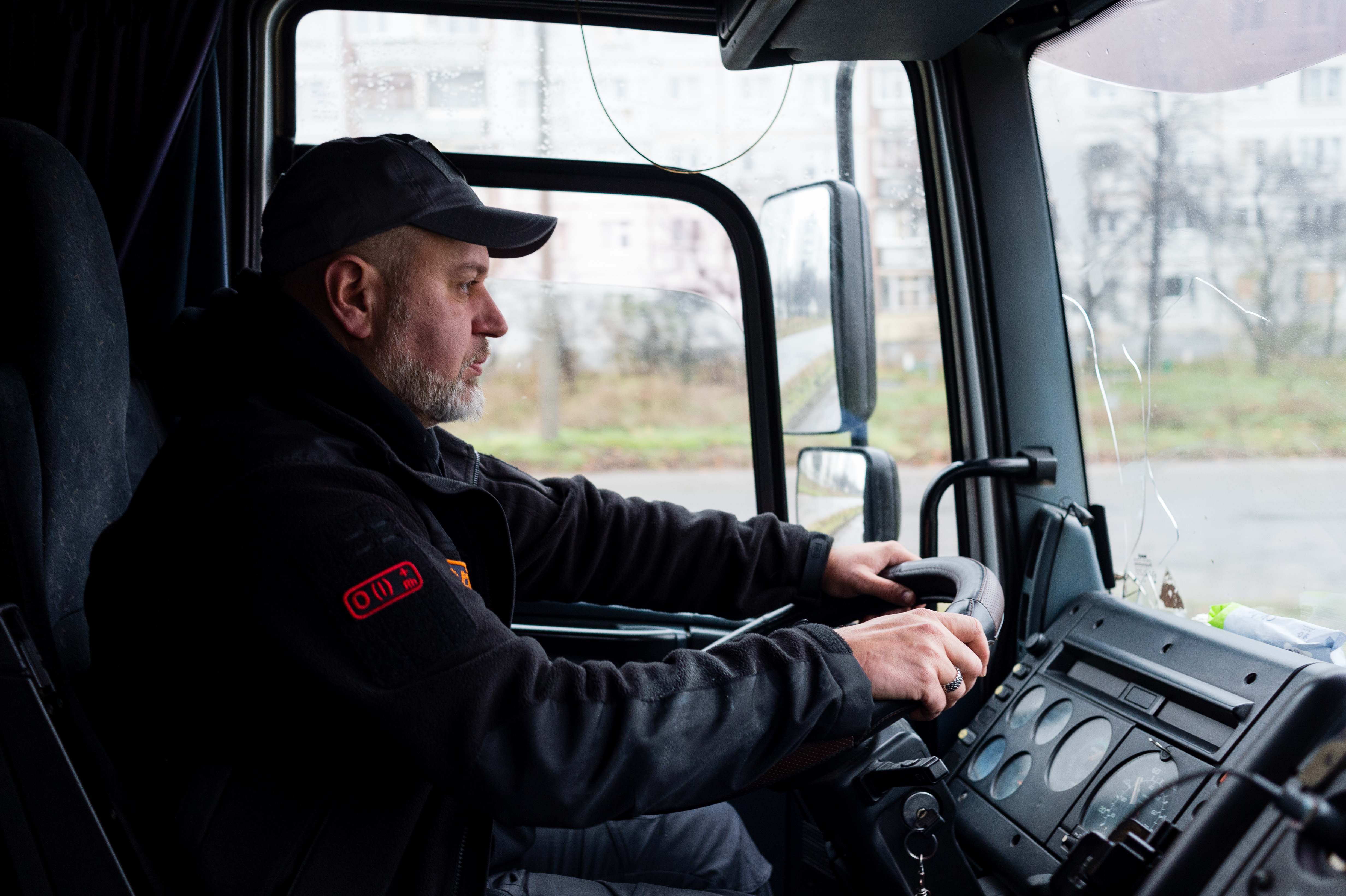 Depaul International, which receives funding from the Disasters Emergency Committee's (DEC) Ukraine Humanitarian Appeal, is accepting monetary donations on its website which will go towards providing more beds at hostels, food, hygiene essentials and aid.
Mr Novak is grateful for the UK's support more than a year after the war began in February 2022.
"I want to thank people in the UK because you are with us and we feel your solidarity from the first day of the war," he said.
"After one year we're not getting better, but you are still with us and you still want to help us.
"You are all in my daily prayers."
To support the charity, donations can be made at: app.donorfy.com/form/BEWAIUIWI7/Ukraine2023