Some organisations have been "somewhat slow" to begin acting on the recommendations of the Manchester Arena Inquiry, its chairman has said.
The response to the terrorist attack by Salman Abedi, which killed 22 people at an Ariana Grande concert on May 22 2017, has been heavily criticised by a public inquiry into the events of that day.
At the end of a three-day hearing to monitor the progress of recommendations made by inquiry chairman Sir John Saunders, he said the onus on organisations to update him in public has "focused minds".
He added: "On the whole, I think it is fair to say that the organisations concerned have welcomed the recommendations.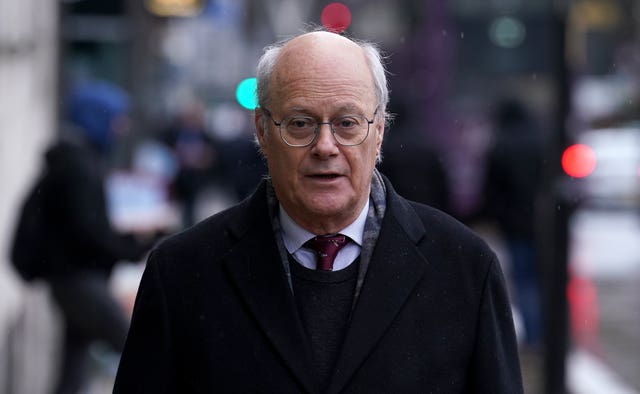 "Some have been somewhat slow at starting the process but at least some progress is being made."
He added that he hopes further hearings to monitor progress, which would not be led by the inquiry, will be held in public so victims' families can be "re-assured as to what is happening."
Representatives from police forces, ambulance services, the NHS and Government departments have been among those to give evidence this week.
On Wednesday, it emerged ministers have rejected the inquiry's recommendation that all people who monitor CCTV at large venues must have a licence.
Currently only those who are recruited externally by a business to do this need one while those who are recruited internally do not.
Home Office ministers have decided such a requirement, which is backed by the Security Industry Authority, would not be "proportionate", the hearing at Manchester Hall was told.
Shaun Hipgrave, director of the Protect and Prepare elements of the Government's CONTEST counter-terrorism strategy, said the department's view was that the "regulatory burden" of doing so was excessive.
The chairman replied: "CCTV and the proper observation of it and the proper management of it is absolutely vital to preventing the sort of attack that we have seen.
"Proportionate I always find incredibly difficult, because if it is going to save one person's life, who is to say it is not proportionate because of the regulatory burden on the industry? Who makes that sort of decision?"
Mr Hipgrave replied: "The Home Office and ministers have made this decision. The decision as laid out has come from ministers."
He added that improvements would be made as a result of Martyn's Law, named after 29-year-old victim Martyn Hett, which will seek to establish a new duty requiring venues to take steps to improve public safety.
However, the chairman disputed that this duty would cover a specific requirement on CCTV licensing and asked if ministers could "look again" at this decision.
Mr Hipgrave told him: "I will take that back to them, yes."
The hearing was also told the way healthcare is provided at events remains unregulated six years on from the tragedy.
Emma Reed, director of the Department of Health and Social Care's emergency preparedness and health protection directorate, was asked why the Care Quality Commission has not stepped in to regulate it.
Doing so would require the deletion of just 35 words from existing regulations drawn up in 2014, the hearing was told.
"The CQC bit … doesn't seem that difficult. One might say 'why don't we just deal with that bit, just get it out of the way?"
Ms Reed said the scope of a review needs to be established for this to happen and added that the pandemic had delayed work on implementing the change.
Kim Harrison, head of abuse and public inquiries at law firm Slater and Gordon said on behalf of five victims' families: "We have found the evidence this morning in particular to be absolutely heart-breaking.
"Listening to the evidence from the Department of Health and Social Care this morning make excuses as to why over six years since our families were ripped apart the changes that need to be made to make venues safer are still not happening was awful to hear.
"We are absolutely devastated that there won't be another hearing to follow up progress in the future, given the amount of outstanding recommendations from so many of the services."
Nicola Brook, a solicitor from Broudie Jackson Canter who represents five other victims' families, says: "It is clear from the evidence that we have heard over the last three days that much of the activity required to bring about change has only happened in the past couple of months.
"It's apparent that many of the organisations that need to change are only doing so because they faced the scrutiny of this inquiry.
"Without such public scrutiny, you have to wonder what progress would have been made if they had been left to their own devices."