A giant inflatable of a rat bearing a striking resemblance to Donald Trump appeared outside the Trump Tower on Monday, ahead of the US president's planned stay in New York.
Trumpy the Rat, which is modelled on the inflatable rats used by labour unions, was set up at Fifth Avenue and 59th Street.
Created by art gallery Bravin Lee and designed by Jeffrey Beebe, the balloon was fully funded on Kickstarter after more than 10,000 US dollars (£7,700) was raised in the campaign.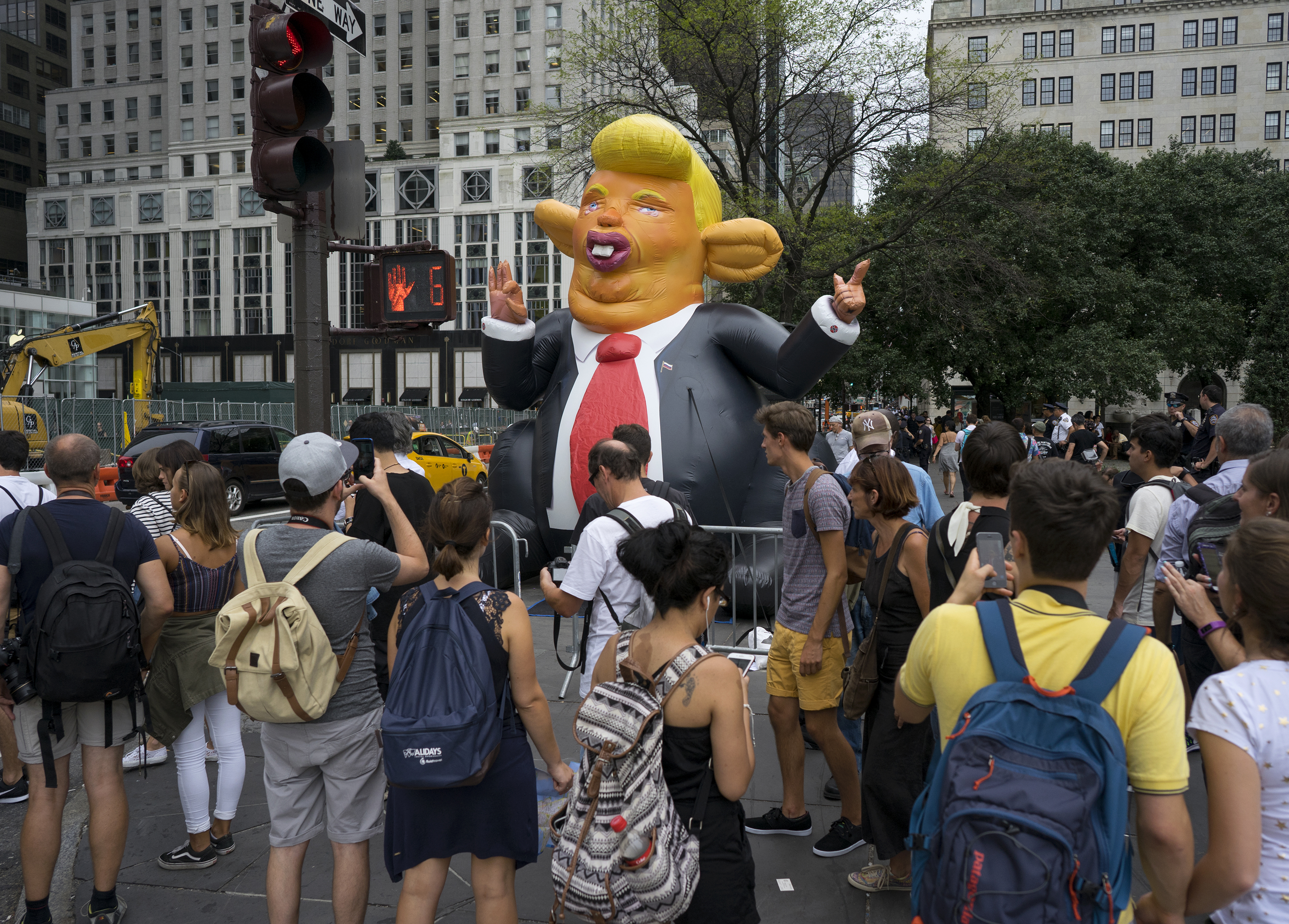 "I was amazed at how effective they were. I marvelled at how disgusting they were."
Featuring Confederate flag cufflinks, the balloon will be loaned out to future protests.
This comes only a few days after a giant inflatable chicken looking like Trump appeared close to the White House.
Singh Brar said the protest was to "criticise our leader for being weak and ineffective".