Donald Trump took the intriguing step of appearing by pre-recorded video at a press briefing – but the move has opened up the US president to becoming a meme yet again.
Trump's message, played to journalists by White House press secretary Sarah Huckabee Sanders, spoke of "major economic gains" being delivered by the tax cut he signed into law before Christmas. He finished by saying: "We are going to make America great again and it's happening a lot faster than anyone thought possible."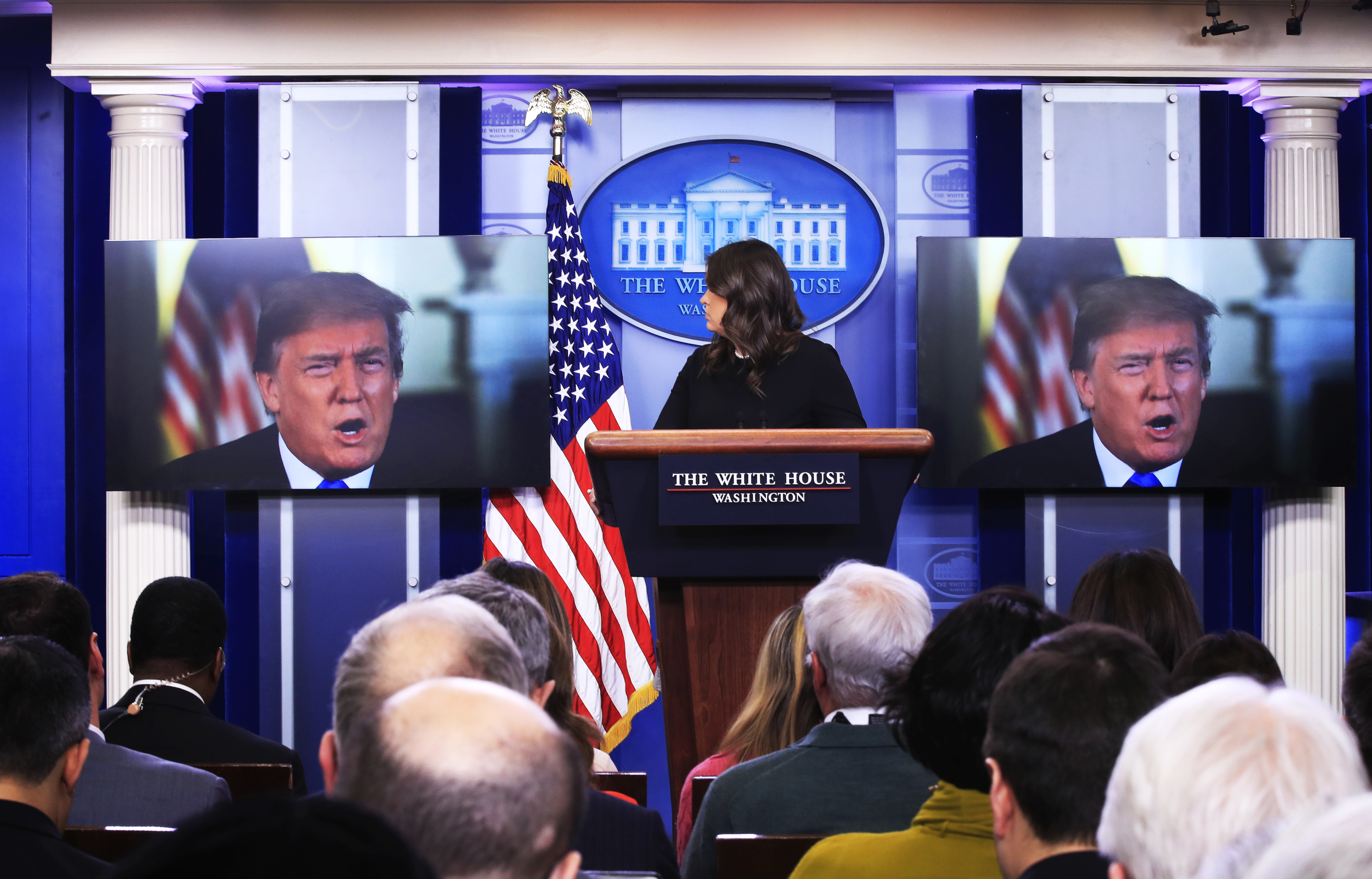 Meanwhile, others thought the appearance threw up a range of comparisons.
Some said it felt "like a message from a Bond villain", while others compared it to films such as V For Vendetta…
… or children's TV series such as Power Rangers.
Some even thought it was like something from George Orwell's 1984.
Others however decided the video appearance represented a golden opportunity.
With a sense of inevitability and the help of Photoshop the images of Trump's head on the screen have been edited, making the event into a predictable meme – with some striking replacements for the president.
Such as Katy Perry's sharks.
Or that Trump chicken.
And of course that picture of Trump playing tennis.
Trump's video appearance comes as a book by Michael Wolff, Fire And Fury: Inside The Trump White House, is set to be released.
The book is said to paint the businessman as a leader who does not understand the weight of the presidency, and has been called "lies, misrepresentations and sources that don't exist" by Trump.
Some political commentators have suggested his address by pre-recorded video allowed him to avoid questions on the book.