RSPCA officers responding to reports of a dangerous scorpion spotted in Lincolnshire were surprised to find that the animal in question was actually made of rubber.
Worried members of the public mistook the red children's toy for a terrifying insect on the pavement in Grantham.
When animal collection officer Paula Jones got close, she quickly realised that the emergency call was not so deadly after all.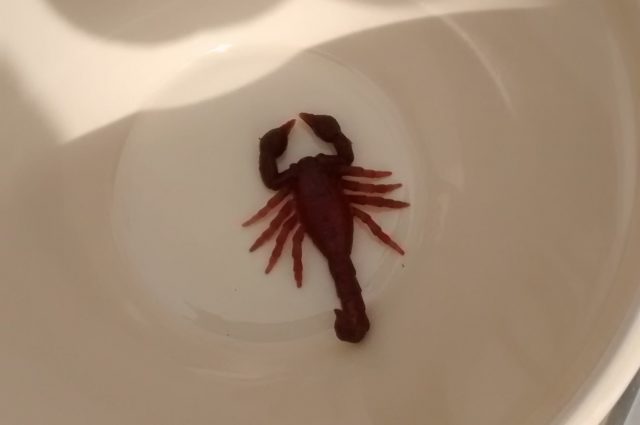 "Some types of scorpions are highly venomous, making them potentially very dangerous.
"The callers were really concerned about the public's safety so they used cones to cordon off the area and stood out in the street for two hours to ensure no one went near it."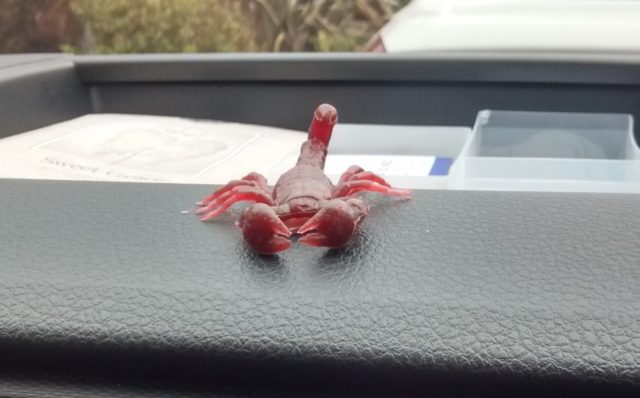 Jones said: "It was quite funny after we realised it was a child's toy and wouldn't be a threat to anyone! But we really appreciate the concern of the woman and the efforts she went to.
"Cecil the scorpion is now my van buddy and keeps me company on the road!"