A popular and flamboyant Indian spiritual guru has been sentenced to a total of 20 years in prison on charges of raping two female followers.
The sentences were pronounced amid intense security at a prison in the northern Indian town of Rohtak where the guru, who calls himself Dr Saint Gurmeet Singh Ram Rahim Insan, has been held since his conviction on Friday.
Defence lawyer SK Garg Narwana said the guru was sentenced to 10 years in each case.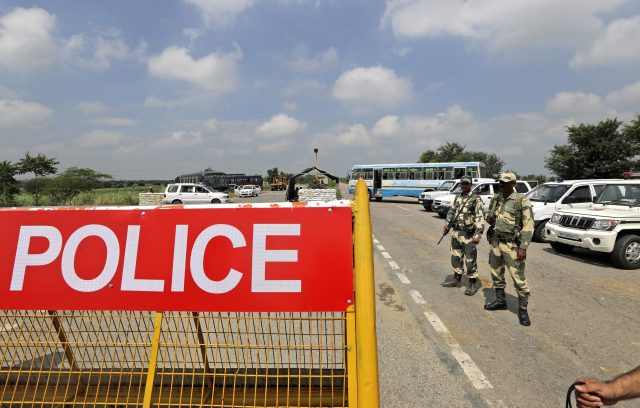 The conviction sparked violent protests by the guru's followers that left at least 38 people dead and hundreds injured.
Ahead of the sentencing announcements, train and bus services to Rohtak were suspended to prevent the guru's supporters from gathering in the town, located in Haryana state.
A curfew was also imposed in Rohtak.
Local police said several layers of security were in place around the prison and that government troops had permission to use firearms if any violence erupted.
All cars entering the town were being searched.
The guru has denied raping the two followers, in a case that stems from charges filed in 2002.
Few details were immediately available following the sentencing, but the guru's lawyers can appeal against the verdict to a higher court.
The rape charges were investigated by India's Central Bureau of Investigation (CBI), and a special CBI court convicted and sentenced the guru.
The minimum sentence for the charges was seven years and the maximum was life in prison.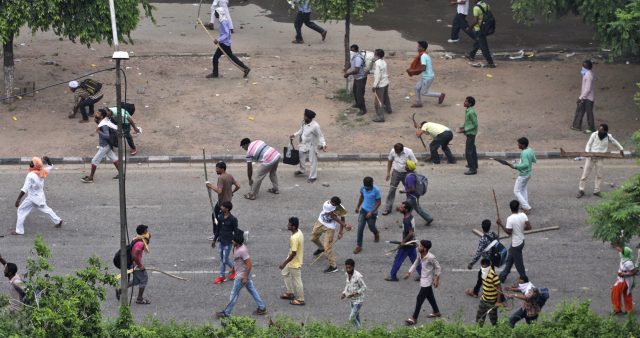 The bling-loving guru, who claims about 50 million followers, is fond of red leather jackets, bejewelled hats, bicep-baring T-shirts – and cinema.
He has started a film franchise in which he stars as the "Messenger of God", or MSG, with divine powers to save the world.
In his most recent film, he plays a secret agent armed with a twirled moustache and an assortment of swords to fight aliens and Ufos.
Security was high on Monday across Haryana and the neighbouring state of Punjab, with schools and offices shut in many places.
A curfew was also in place in Sirsa town, where the sprawling main headquarters of the guru's Dera Sacha Sauda sect are located.
Since Saturday, police have been asking followers to leave the ashram compound, and around 20,000 people left.
Local police spokesman Surjeet Singh said some people were still inside the compound, but that it was impossible to know how many.