Venezuela's government and opposition have made progress in exploratory talks aimed at creating a framework to resolve the nation's economic and political crisis.
Dominican Republic President Danilo Medina said the two sides agreed to meet for a third time on September 27, and invite four nations – Mexico, Chile, Bolivia and Nicaragua – to accompany the conversations.
The announcement came at the conclusion of two days of talks on the Caribbean island.
"Yesterday's meeting was good and today's even better," said Mr Medina.
It's not clear if the government and opposition delegates spoke face-to-face or exchanged messages through Mr Medina and former Spanish prime minister Jose Luis Zapatero, who has been the main promoter of the attempts at dialogue.
But the mere fact the parties are considering a return to the negotiating table is something of a minor miracle given how deeply polarised Venezuela is after months of unrest in which the opposition failed in its bid to force President Nicolas Maduro from power.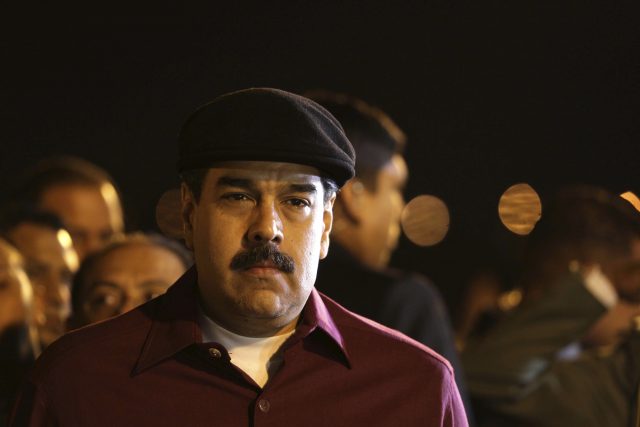 Maduro's government has touted the possibility of talks as a sign it is open to dialogue.
"This has been the strongest and clearest opportunity we've had toward reaching an agreement," said Caracas Mayor Jorge Rodriguez, who led the government delegation along with his sister, former Foreign Minister Delcy Rodriguez.
But the opposition is sceptical and insisted the solution to Venezuela's problems require Mr Maduro giving up power.
It also said any agreement arising from an eventual negotiation should also be submitted to a popular referendum.
"Only with a non-violent, democratic change will it be possible to overcome the current economic and social tragedy that affects all Venezuelans," the Democratic Unity coalition said in a statement.
Of the "group of friends" suggested as facilitators, Bolivia and Nicaragua are staunch allies and members of the anti-American Bolivarian Alliance created by the late Hugo Chavez.
Mexico has taken the lead in Latin America in harshly criticising Mr Maduro's increasingly authoritarian rule while Chile's ambassador to Caracas has provided asylum in his residence to several lawyers threatened with arrest after being appointed supreme court magistrates by the opposition-controlled congress.