France's President Emmanuel Macron has expressed concerns about the collapse of negotiations to form a coalition government in Germany led by Chancellor Angela Merkel.
Speaking in Paris on Monday, Mr Macron said: "It's not in our interest for it to get tense."
Preliminary coalition talks broke down late on Sunday after the pro-business Free Democrats (FDP) bowed out of the negotiations with Mrs Merkel's conservative bloc and the left-leaning Greens.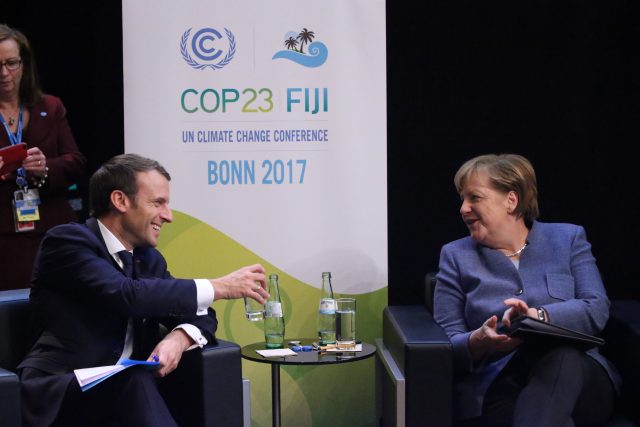 FDP leader Christian Lindner said his party pulled out of the talks rather than further compromise its principles
Mr Macron said he had spoken to Mrs Merkel on Sunday night and believed that the declarations of pro-business Mr Lindner "were quite hard".
The relationship between France and Germany, the eurozone's two strongest economies, is seen as the driving force behind the European Union.