US ambassador Nikki Haley said that North Korea's launch of an intercontinental ballistic missile that some observers believe could reach Washington and the entire east coast of the United States "brings us closer" to a war.
Ms Haley, speaking at an emergency meeting of the United Nations Security Council, said that if war comes as a result of further acts of "aggression" like Tuesday's launch, "make no mistake the North Korean regime will be utterly destroyed".
"We have never sought war with North Korea and still today we do not seek it."
The Trump administration threatened new sanctions on North Korea after the reclusive government broke 10 weeks of relative quiet with its most powerful weapon test yet.
After a two-and-a-half month pause in its rapid tempo of nuclear and missile tests, North Korea said it launched a "significantly more" powerful, nuclear-capable intercontinental ballistic missile.
Outside governments and analysts concurred the North had made a jump in missile capability.
Some observers believe the Hwasong-15 missile that was tested on a high trajectory and splashed down in the Sea of Japan in the early hours of Wednesday in Asia could potentially reach Washington and the entire eastern US seaboard.
That suggests progress by Pyongyang in developing a weapon of mass destruction that could strike the US mainland.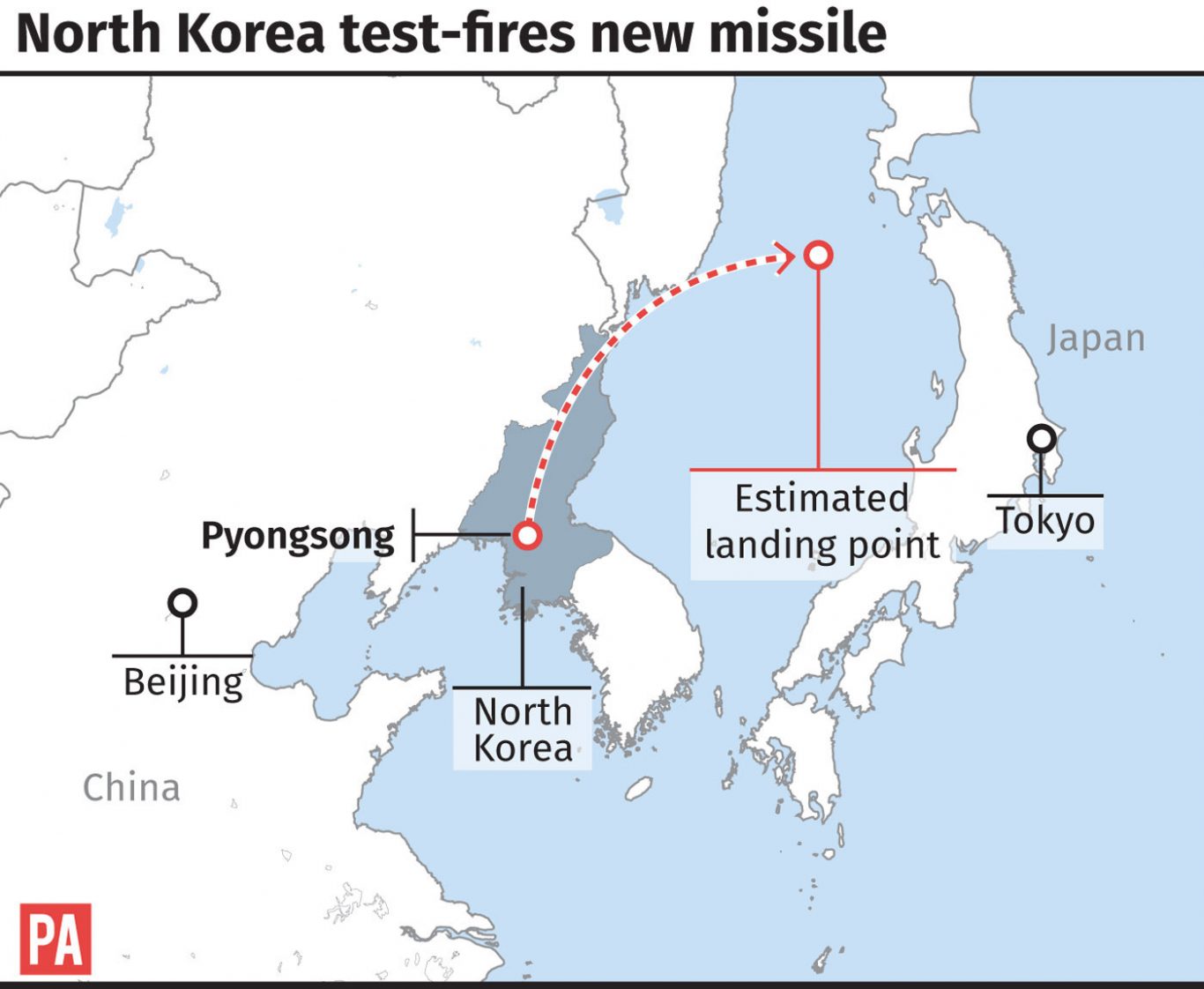 President Donald Trump has vowed to prevent North Korea from having that capability – using military force if necessary.
A White House statement about the phone conversation between the US and Chinese leaders said Mr Trump made clear "the determination of the United States to defend ourselves and our allies".
Mr Trump also "emphasised the need for China to use all available levers to convince North Korea to end its provocations and return to the path of denuclearisation."
China's state-run Xinhua news agency said Mr Xi told Mr Trump that denuclearising the Korean peninsula, maintaining international nuclear-nonproliferation regime and preserving peace and stability in north-east Asia are China's unswerving goal.
Mr Xi said China would like to keep up communications with the US and all other related parties and "jointly push the nuclear issue toward the direction of peaceful settlement via dialogues and negotiations," according to Xinhua.
US sanctions against North Korea were bolstered last week after the Trump administration declared North Korea a state sponsor of terrorism. Those sanctions targeted North Korean shipping and Chinese companies that deal with the North.