Traditional US allies in the UN Security Council including Britain, France, Sweden, Italy and Japan have criticised President Donald Trump's decision to recognise Jerusalem as the capital of Israel.
At an emergency council meeting on Friday on the impact of Mr Trump's announcement, Britain's UN ambassador Matthew Rycroft called the US decision "unhelpful to peace".
Sweden's UN ambassador Olof Skoog said the US action "contradicts international law and Security Council resolutions", stressing that Jerusalem's status is to be decided in direct Israeli-Palestinian negotiations.
French ambassador Francois Delattre expressed regret at the US decision, citing legal grounds, its impact on efforts to reach a two-state solution and the potential escalation of violence.
He said the United States must explain how Mr Trump's action aligns with the legal foundation "on which all peace efforts are based".
Sebastiano Cardi, from Italy, said Jerusalem's status must be negotiated and expressed serious concern at "the risk of unrest and tensions in the region" while Japan's ambassador Koro Bessho said his government opposes "any unilateral measures" and feared the heightened tensions on the ground, saying violence "can easily snowball into larger crises".
The council meeting was held after a man was killed and dozens more were wounded in skirmishes between Israeli forces and protesters along Gaza's border with Israel.
Mohammed Al-Masri, 30, died after being struck by live fire east of Khan Younis in the southern Gaza Strip, the Palestinian health ministry said.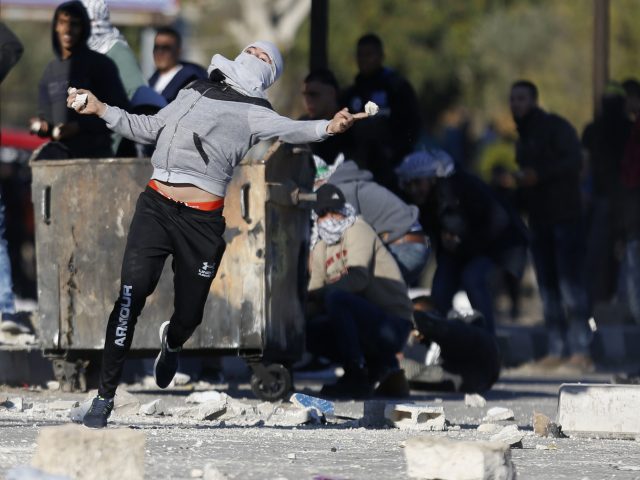 More than 35 Palestinians were injured, two seriously, it added.
It was the first death since clashes erupted across the Palestinian territories after Mr Trump recognised Jerusalem as Israel's capital.
The Israeli military said in a statement that during clashes along the border fence, soldiers "fired selectively at two main instigators" and confirmed hitting them.