At least three people are reported to have been killed amid violence in Syria despite a resolution from the UN Security Council demanding a 30-day ceasefire.
Activists and residents in Damascus reported low-level clashes on the southern edge of its rebel-held suburbs, known as eastern Ghouta, and two air strikes late on Saturday night, shortly after the resolution was adopted.
During the day on Sunday, some more shelling and air strikes were reported by activists in eastern Ghouta.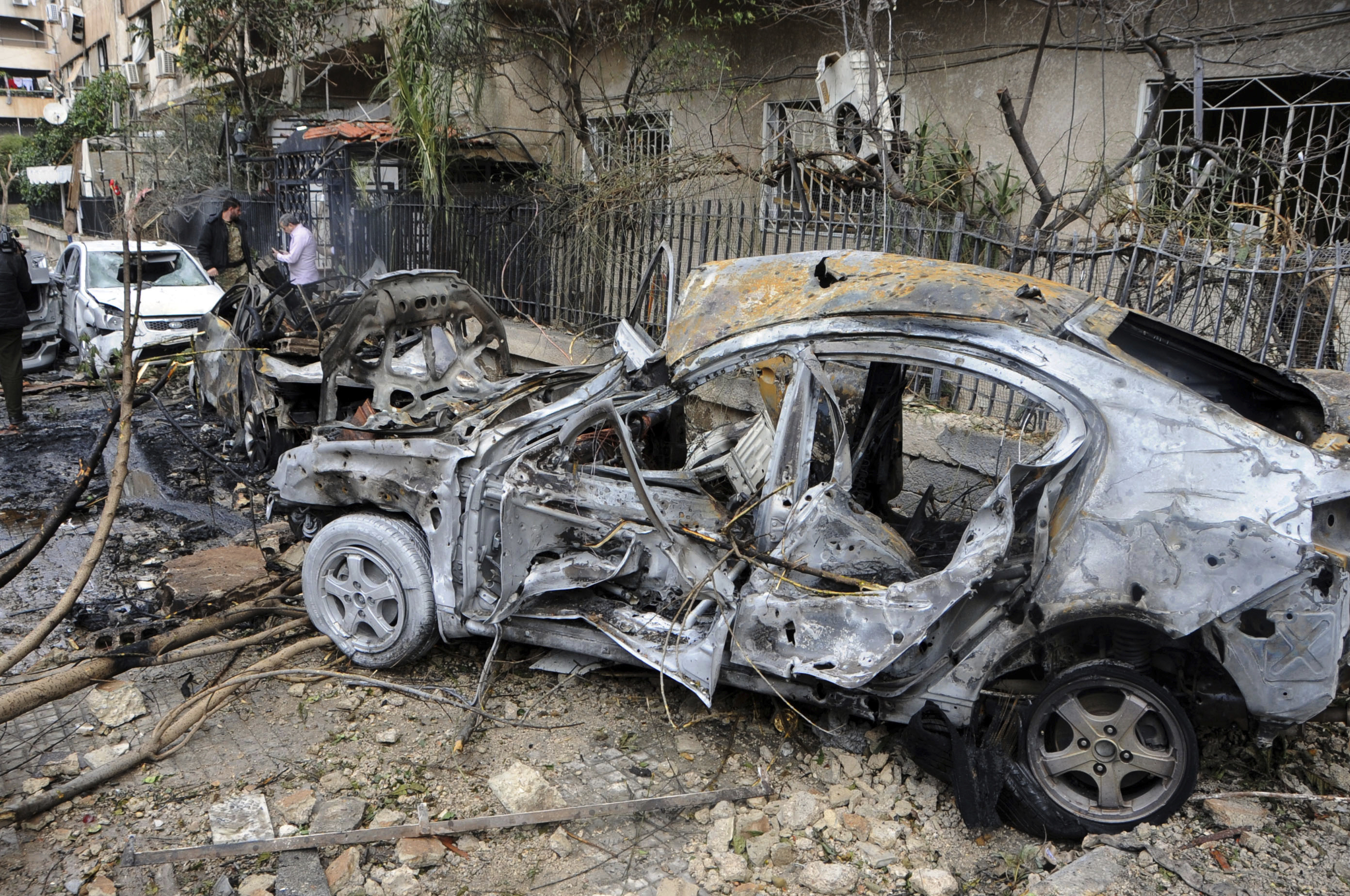 "This has been the calmest night since last Sunday," said Rami Abdurrahman who heads the Britain-based Syrian Observatory for Human Rights, referring to the start of the bombing campaign on February 19.
The Observatory said Sunday's shelling killed three people and wounded 27 in several areas in eastern Ghouta. The opposition's Syrian Civil Defence, also known as White Helmets, said the three were killed in the towns of Saqba, Beit Sawa and Hammouriyeh.
State news agency SANA said insurgents breached the truce by firing 15 shells on Sunday on government-held areas on the edge of Ghouta.
Ghouta-based opposition activist Anas al-Dimashqi said the night was calm but warplanes and drones were flying over rebel-held areas. He said several explosions were heard on Sunday in Ghouta.
Dr Sakhr al-Dimashqi, a surgeon at a clinic in Ghouta, told The Associated Press that several shells hit some towns in the suburbs, adding that they received six wounded people at the clinic where he works.
"The shelling today is not as intense as over the past week," he said.
The two largest and most powerful rebel factions in Ghouta, Failaq al-Rahman and Army of Islam issued statements saying they will abide by the ceasefire unless they are forced to fire in self-defence. Both called for the "immediate delivery" of emergency aid.
The resolution excludes members of the Islamic State group and al Qaida-linked fighters. Ghouta is also home to a few hundred members of the al Qaida-linked Levant Liberation Committee.
Russia's Foreign Ministry said on Sunday that the fight against IS and al Qaida's affiliate will continue, despite what it described as attempts by certain external players to engage "international terrorists and groups of opposition militants joining them to implement plans that are still nurtured to overthrow the legitimate authorities of Syria and dismember the country."
It added that "the terrorists won't get any respite".
Damascus residents said there is more traffic in the streets, compared to previous days and most schools and universities were open on Sunday. They said some private schools were still closed, especially those close to the front lines with Ghouta.
AP