Jurors began hearing evidence to help them decide whether an Islamic extremist who killed eight people on a New York City bike path should get a death sentence, an extraordinarily rare penalty in a state that has not had an execution in 60 years.
Sayfullo Saipov, 35, was convicted last month in the attack.
He intentionally drove a lorry at high speed down a path along the Hudson River in 2017, running over bicyclists on a sunny morning just hours before the city's Halloween celebrations.
The same jurors who found Saipov guilty returned to work after a two-week break to hear from additional witnesses in the trial's penalty phase.
Anything less than a unanimous vote for death will mean Saipov will spend the rest of his life in prison.
Prosecutor Amanda Houle said Saipov remains proud, defiant and unrepentant for the lives he ruined and that he remains dangerous, even behind bars.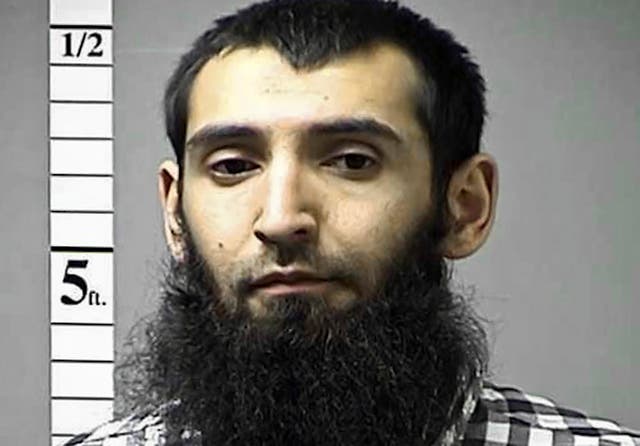 She told jurors that Saipov smiled when he described his attack to investigators hours afterward because his massacre "made him happy".
"He had no remorse then," Ms Houle said.
"And the evidence will show he has continued to have no remorse."
Defence lawyer David Stern told jurors to let Saipov spend the rest of his life in a prison cell the size of a parking space in a high-security supermax prison in Florence, Colorado.
"Sayfullo Saipov did a terrible, terrible thing, and whatever you decide, he'll pay a terrible price," Mr Stern said, referencing the attack that killed five friends from Argentina, a woman from Belgium and two Americans.
He said Saipov's family will describe what a kind person Saipov was before he fell under the spell of propaganda from the so-called Islamic State group.
Mr Stern told jurors to "not be like him" and think death is the solution to the pain they witness.
Saipov's lawyers achieved a legal victory when Judge Vernon S. Broderick ruled that a prisoner at the Colorado supermax facility, Khalfan Khamis Mohamed, can give evidence from the prison instead of the Manhattan courtroom.
Mr Stern said Mohamed, 49, will give evidence in the penalty phase about what life is like under such strict prison conditions.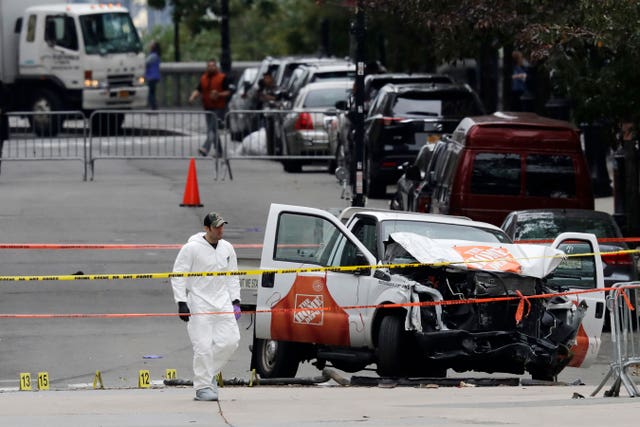 A jury in 2001 voted against death after the men were convicted in the 1998 synchronised bombings of two US embassies in Africa that killed 224 people, including a dozen Americans, and wounded thousands of others.
Mr Stern represented Mohamed at the trial, where prosecutors said Mohamed helped build a bomb that exploded at the US Embassy in Tanzania.
New York does not have capital punishment and has not executed anyone since 1963, but Saipov's trial is in federal court, where a death sentence is still an option.
The last time a person was executed for a federal crime in New York was in 1954.
After Joe Biden became president, his attorney general, Merrick Garland, announced a moratorium on federal executions, though he has allowed US prosecutors to continue advocating for capital punishment in cases inherited from previous administrations.
Saipov's lawyers have argued it is unconstitutional for prosecutors to seek his execution when the government has stopped seeking death in so many other cases, including some with defendants who killed more people.
"There is no rhyme, reason, or predictability as to why the government chooses to seek death in some murder cases but not in others," they wrote in one recent court filing.