Voters in the Netherlands have cast their ballots in elections for provincial legislatures that have a national impact through indirectly deciding the make-up of the Dutch senate.
A big swing away from the ruling four-party centre-right coalition of long-serving Prime Minister Mark Rutte could affect his ability to push reforms through the upper house of the national parliament in the remainder of his term.
The vote comes amid widespread dissatisfaction with Mr Rutte's government and anger among farmers at plans to rein in nitrate pollution.
Highlighting the discontent, Mr Rutte and other political leaders were briefly unable to leave the venue of the final election debate on Tuesday night because of farmers and others protesting outside.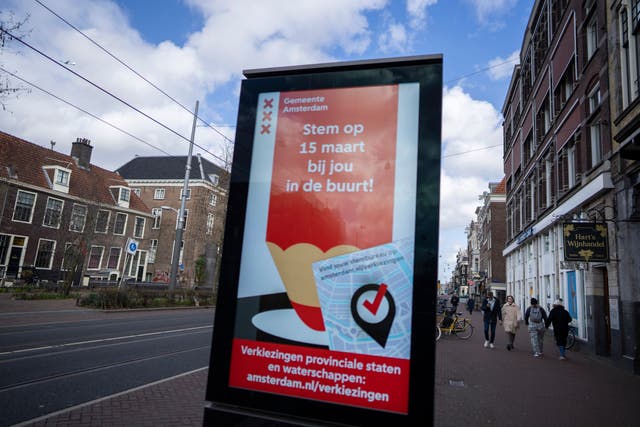 Dozens of parties take part in the provincial elections in this nation of nearly 18 million, many of them small and local.
Voters also will elect members of the country's 21 local water authorities, key institutions in a nation more than a quarter of which is below sea level and which has endless lines of dikes to protect its heartland.
Mr Rutte, who came to power in 2010 and is now the Netherlands' longest-serving leader, is under pressure after a parliamentary inquiry into earthquakes caused by natural gas extraction in the northern province of Groningen was critical of him and his government.
The Prime Minister's administration has not yet formally responded to the findings, but he acknowledged that the conclusions were "hard and painful".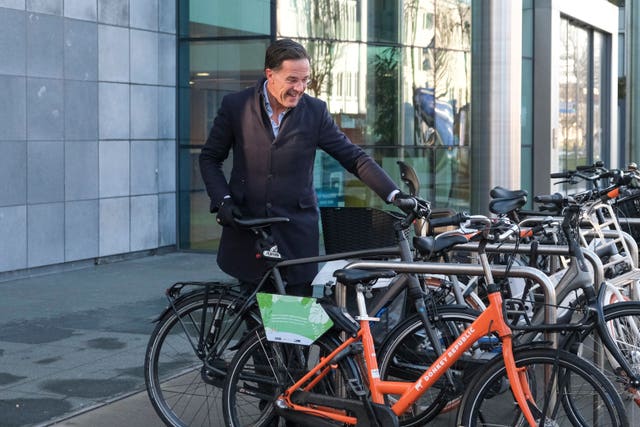 The party, known by its Dutch acronym BBB, was formed in 2019 and is taking part in provincial elections for the first time.
It won 1% of the vote in the national election in 2021 with Ms van der Plas, a former journalist focusing on agriculture, becoming a national legislator.
Andre Krouwel, a political scientist from the Vrije Universiteit Amsterdam said Ms van der Plas' popularity now extends beyond just farmers.
"The farmers' party is basically using a sort of folksy nationalism, referring to traditional ways of life and traditional Dutch landscape in order to be open to traditional social and moral values," he said.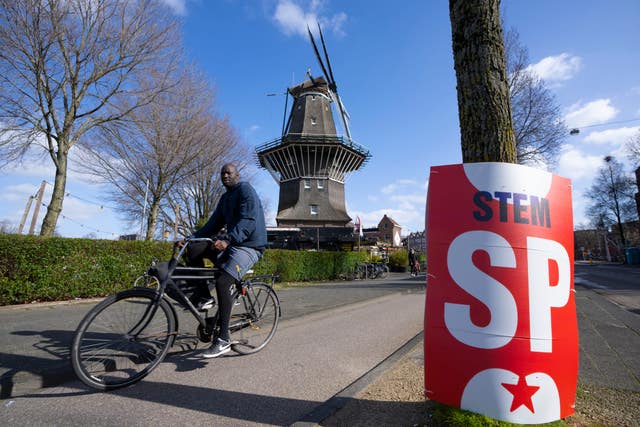 Arriving on his bicycle to vote in The Hague, Mr Rutte played down the possible effect of a victory for the BBB on his coalition.
"I really think it's elections for the provinces and water authorities," he told The Associated Press.
"And of course also for the senate, so in that sense there is also something of national policy in it, but I would be careful about drawing very big conclusions from such a result."
The anti-immigration Freedom Party led by Geert Wilders performed poorly in the last provincial elections in 2019, but polls suggest it will bounce back this time.
Mr Wilders supports farmers and is calling for more investment in affordable housing and drastic reduction in immigration.