The US Justice Department and the Securities and Exchange Commission have launched investigations into the collapse of Silicon Valley Bank, according to sources.
The investigations – which are separate inquiries – are in the early stages and will also examine the actions of the bank's senior executives, two people familiar with the matter told The Associated Press on Wednesday.
The Justice Department's investigation involves federal prosecutors in California, along with prosecutors involved in fraud cases, the people said.
They were not authorised to publicly discuss the specific details of the ongoing investigations and spoke to the AP on condition of anonymity.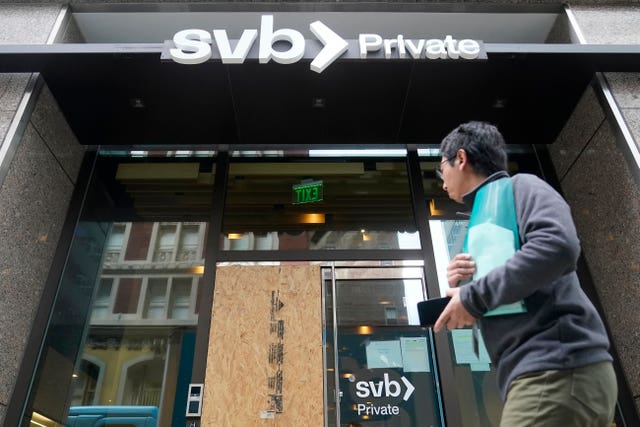 On Wednesday, Credit Suisse, which has been beset by problems long before Silicon Valley Bank's demise, saw its shares hit their lowest level ever as the bank's largest shareholder declined to offer further support.
The Federal Reserve is facing criticism for missing what observers say were clear signs that Silicon Valley Bank was at a high risk of default.
And a class action lawsuit was filed against the parent company of Silicon Valley Bank, its chief executive and its chief financial officer, saying that the bank did not disclose the risks that future interest rate increases would have on its business.
As part of its investigation, the SEC has begun the process of seeking documents by sending out hold notices, said one of the people familiar with the matter.
A hold notice requires the recipient to preserve relevant documents and electronically stored information.