Visitors at the Memphis Zoo have said goodbye to giant panda Ya Ya during a farewell party ahead of her departure back to China.
Highlighted by Chinese cultural performances, the send-off marked the end of a 20-year loan agreement with the Chinese Association of Zoological Gardens that landed Ya Ya in Memphis.
About 500 people attended the event, which featured a demonstration by the Tennessee Happy Kung Fu School.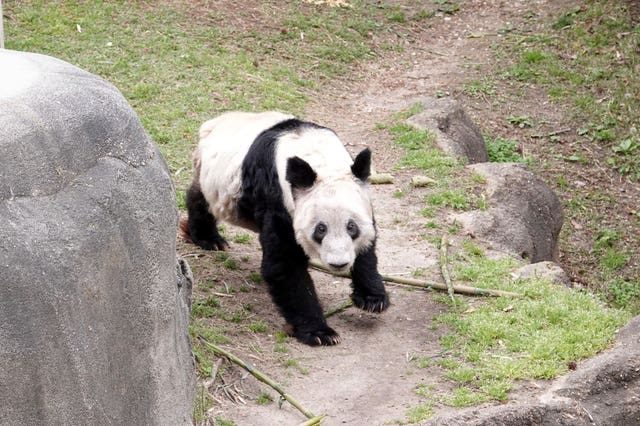 She was joined in Memphis under the loan agreement by Le Le, a male panda who was born July 18 1998 but died in February ahead of the pair's planned return to China.
Ya Ya will likely head back to China at the end of month, according to zoo spokesperson Rebecca Winchester.
The zoo says the pandas were key to research and conservation projects and helped people experience some of Chinese culture.
The life expectancy of a giant panda in the wild is about 15 years, but in captivity they have lived to be as old as 38.
Advocacy groups In Defence of Animals and Panda Voices previously applauded the return to China, saying the pandas had been suffering in the zoo setting. Zoo officials countered that the groups were spreading false information.
Zoo president and CEO Matt Thompson called Le Le and Ya Ya "two of the most spoiled animals on the planet".
A memorial for Le Le was on display at the zoo on Saturday.