The second of two black Democrats expelled from the Republican-led Tennessee House followed his colleague back to work at the Capitol on Thursday, a week after their expulsion for participating in a gun control protest.
Justin Pearson, from Memphis, was sworn in on Thursday outside the statehouse. The day before, Shelby County commissioners voted to reinstate him.
"Yes indeed, happy resurrection day," Mr Pearson said on Thursday morning, as he signed paperwork for his return.
Before Mr Pearson returned to the House floor, politicians cheered and applauded as the police officers who responded to a recent deadly Nashville school shooting — the event that prompted the gun control protest — were honoured in the chamber.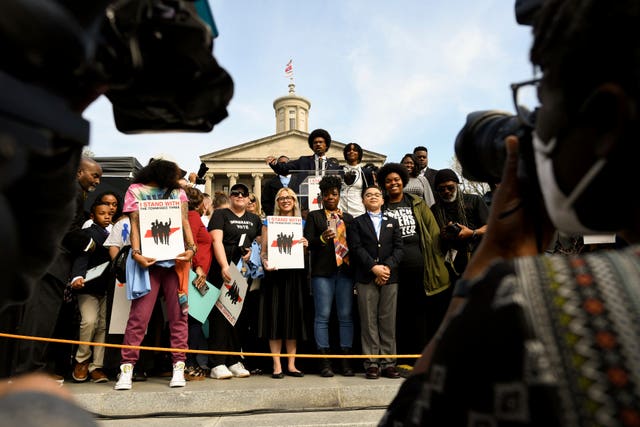 Republicans banished Mr Pearson and Justin Jones last week over their role in the protest on the House floor over the shooting, which left three children and three adults dead.
The Nashville Metropolitan Council took only a few minutes on Monday to restore Mr Jones to office. He was quickly reinstated to his House seat that day.
The appointments are interim, though both Mr Jones and Mr Pearson plan to run in special elections for the seats later this year.
The House's vote to remove the pair but keep white representative Gloria Johnson drew accusations of racism. Ms Johnson survived by one vote.
Republican leadership denied that race was a factor, noting that Ms Johnson's role in the protest did not involve some steps that Mr Jones and Mr Pearson took, including speaking into a bullhorn.
Banishment is a move the chamber has used only a handful times since the Civil War. Most state legislatures have the power to expel members, but it is generally reserved as a punishment for those accused of serious misconduct, not used as a weapon against political opponents.
The expulsions last Thursday made Tennessee a new front in the battle for the future of American democracy. In the span of a few days, the two raised thousands of campaign dollars and the Tennessee Democratic Party received a new jolt of support from across the US.
Political tensions rose when Mr Pearson, Mr Johnson and Ms Jones, from the House floor, joined hundreds of demonstrators who packed the Capitol to call for passage of gun control measures.
As protesters filled the galleries, the politicians approached the front of the House chamber with a bullhorn and participated in a chant.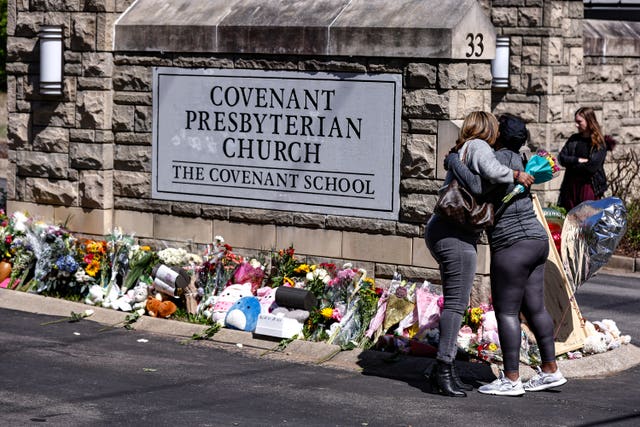 In Tennessee, Republican lawmakers have been more supportive of the idea to strengthen school safety than to address gun control with only weeks to go in the legislative session.
Republican Governor Bill Lee has avoided commenting on the members' expulsions, saying the controversy is a House issue. He has since called on the General Assembly to pass legislation aimed at keeping dangerous people from acquiring weapons.