Former US president Donald Trump arrived at the offices of New York's attorney general on Thursday for his second deposition in a legal battle over his company's business practices.
He was scheduled to meet lawyers for Attorney General Letitia James, who sued Mr Trump last year.
The lawsuit is unrelated to the felony criminal charges filed against Mr Trump by the Manhattan district attorney, which led last week to his historic arraignment, the first for a former president.
In a social media post on Thursday morning, Mr Trump called the suit "ridiculous, just like all of the other Election Interference cases being brought against me".
In an earlier post, he said the "good thing" about the lawsuit is "I will finally be able to show what a great, profitable, and valuable company I built".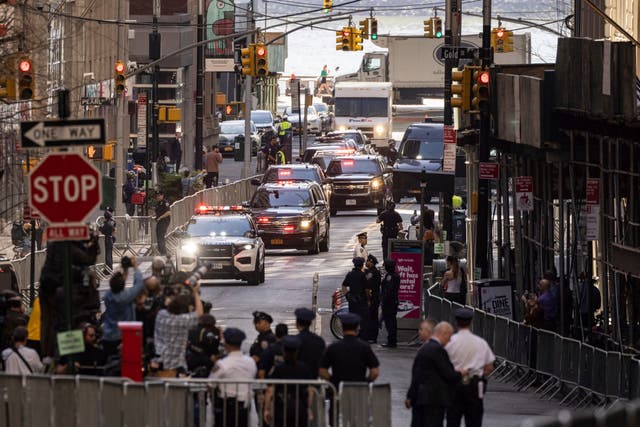 Ms James declined to answer a question about the deposition at a news conference on an unrelated matter on Wednesday.
Mr Trump previously met with Ms James's lawyers on August 10 last year, but refused to answer all but a few procedural questions, invoking his Fifth Amendment protection against self-incrimination more than 400 times.
"Anyone in my position not taking the Fifth Amendment would be a fool, an absolute fool," he said in the session, which was recorded on video and later released publicly.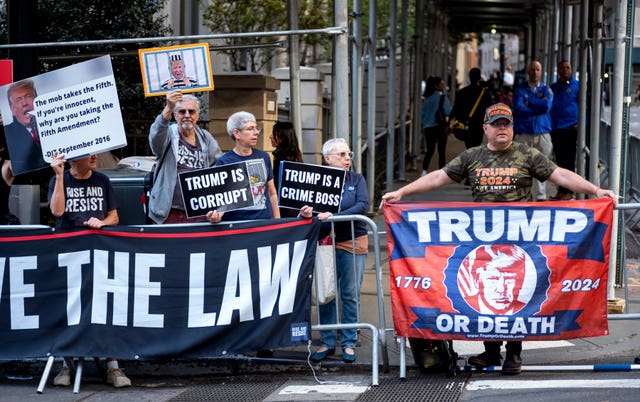 "One statement or answer that is ever so slightly off, just ever so slightly, by accident, by mistake, such as it was a sunny, beautiful day, when actually it was slightly overcast, would be met by law enforcement at a level seldom seen in this country, because I've experienced it," he said.
His lawyer signalled that he intends to answer questions this time instead of invoking his Fifth Amendment protection against self-incrimination.
"President Trump is not only willing but also eager to testify before the Attorney General today," his lawyer, Alina Habba, said in a statement.
"He remains resolute in his stance that he has nothing to conceal, and he looks forward to educating the Attorney General about the immense success of his multi-billion dollar company."
A trial for the lawsuit is scheduled for October.