Israel has carried out a series of targeted air strikes in densely populated areas of the Gaza Strip, killing three senior commanders of the Islamic Jihad militant group and at least 12 civilians, Palestinian health officials said.
Two of the commanders' wives, several of their children and other bystanders were among the dead, and the attacks set the stage for what is likely to be a new round of heavy fighting.
The air strikes hit the top floor of an apartment building, a house in Gaza City and a third house in the southern town of Rafah.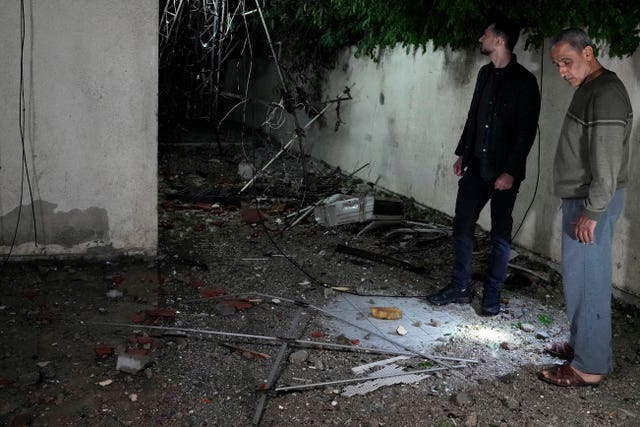 Israel said it targeted several militant training sites as well before the air strikes halted at daybreak.
After a lull, the Israeli military said warplanes struck militants carrying anti-tank guided missiles in the enclave's southern city of Khan Younis later on Tuesday. The Palestinian Civil Defence reported that two people were killed.
At midday, tens of thousands of people took part in two funerals, with at least 10 bodies carried on stretchers through the streets in a mass procession in Gaza City. Children's coffins were carried next to those of their parents.
Such targeted killings are rare and Palestinian militant groups have previously retaliated with heavy barrages of rocket fire.
In anticipation of renewed rocket fire, the Israeli military advised residents of communities within 25 miles of Gaza to stay close to designated bomb shelters.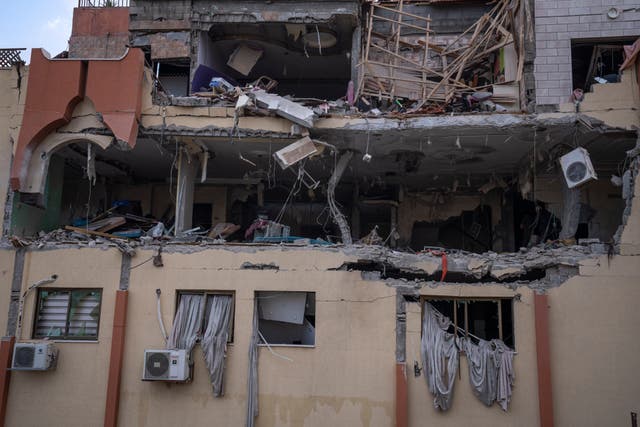 The military said the three targeted men had been responsible for recent rocket fire towards Israel.
It identified them as Khalil Bahtini, the Islamic Jihad commander for northern Gaza Strip; Tareq Izzeldeen, the group's intermediary between its Gaza and West Bank members; and Jehad Ghanam, the secretary of the Islamic Jihad's military council.
Iran-backed Islamic Jihad, which is smaller than Gaza's ruling Hamas group, confirmed the three were among the dead.
The Palestinian Health Ministry said those killed in the early morning strikes included four women and four children, including Bahtini's wife and four-year-old daughter and Izzeldeen's two young children. In the southern city of Rafah, Ghanam and his 62-year-old wife were killed in their home, according to the Palestinian Centre for Human Rights in Gaza.
The strike on Bahtini's home killed two teenage sisters living in the apartment next door, the rights group said. The assault on Izzeldeen's home killed an entire family living upstairs: Jamal Khaswan, a prominent local dentist with Russian citizenship, his wife and his 19-year-old son Yousef, who was studying to be a dentist, the group reported.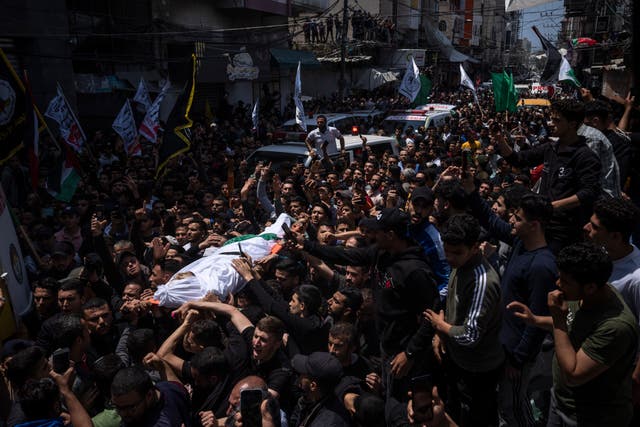 Rear Admiral Daniel Hagari, Israel's chief military spokesman, described the three militants as "a source of instability". He expressed regret over the civilian casualties but said they were impossible to avoid because Islamic Jihad operates inside residential areas alongside civilians.
Tor Wennesland, the UN envoy to the Middle East, said he was "deeply alarmed" and condemned the civilian deaths, calling on all sides "to exercise maximum restraint".
Dawood Shahab, an Islamic Jihad official, said there would be a "unified Palestinian response" to the strikes at a time and place of its choosing.
Hamas leader Ismail Haniyeh, who lives in exile, warned that Israel will "pay the price" for the killings, adding: "Assassinating the leaders with a treacherous operation will not bring security to the occupier, but rather more resistance."
Islamic Jihad and Hamas are Iranian-backed groups that oppose Israel's existence and possess large arsenals of rockets and other weapons.
In recent years, the larger and more powerful Hamas has stayed mostly on the sidelines, while allowing Islamic Jihad to carry out attacks. Islamic Jihad bombarded Israel with dozens of rockets last week after one of its members in the West Bank died from a hunger strike while in Israeli custody.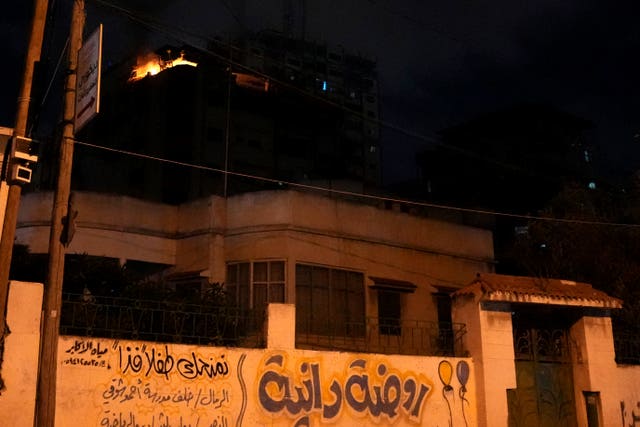 "As soon as the rockets were fired last week, I, together with the minister of defence, ordered preparations for an operation to defeat the terrorist leaders," Israel's Prime Minister Netanyahu said after a security briefing.
"Our principle is sharp and clear: whoever hurts us, we will hurt them, and with overwhelming force."
Islamic Jihad says it coordinates its responses with Hamas as part of the so-called the Joint Operation Room, a Hamas-influenced umbrella of militant groups in Gaza. Islamic Jihad is closer to Iran than Hamas.
If Hamas joins the fighting, it would be likely to trigger an even heavier Israeli response.
Two years ago, Israel and Hamas fought an 11-day war in which more than 250 Palestinians were killed and Israel toppled homes and high-rise buildings in the coastal enclave. Thirteen people in Israel were also killed.
Israel's defence minister, Yoav Gallant, told municipal leaders in southern Israel that "we must be prepared for every eventuality, including a prolonged campaign and widening ranges of fire", his office said.