Arsenal, Borussia Dortmund and Chelsea are reportedly in the midst of thrashing out a rare three-way transfer involving Pierre-Emerick Aubameyang, Michy Batshuayi and Oliver Giroud.
Such a transfer triangle could make sense for other teams if it's a fresh face they're in need of, so here are five more potential switches that could benefit every club involved.
1. Anthony Martial to Paris St Germain, Neymar to Real Madrid, Gareth Bale to Manchester United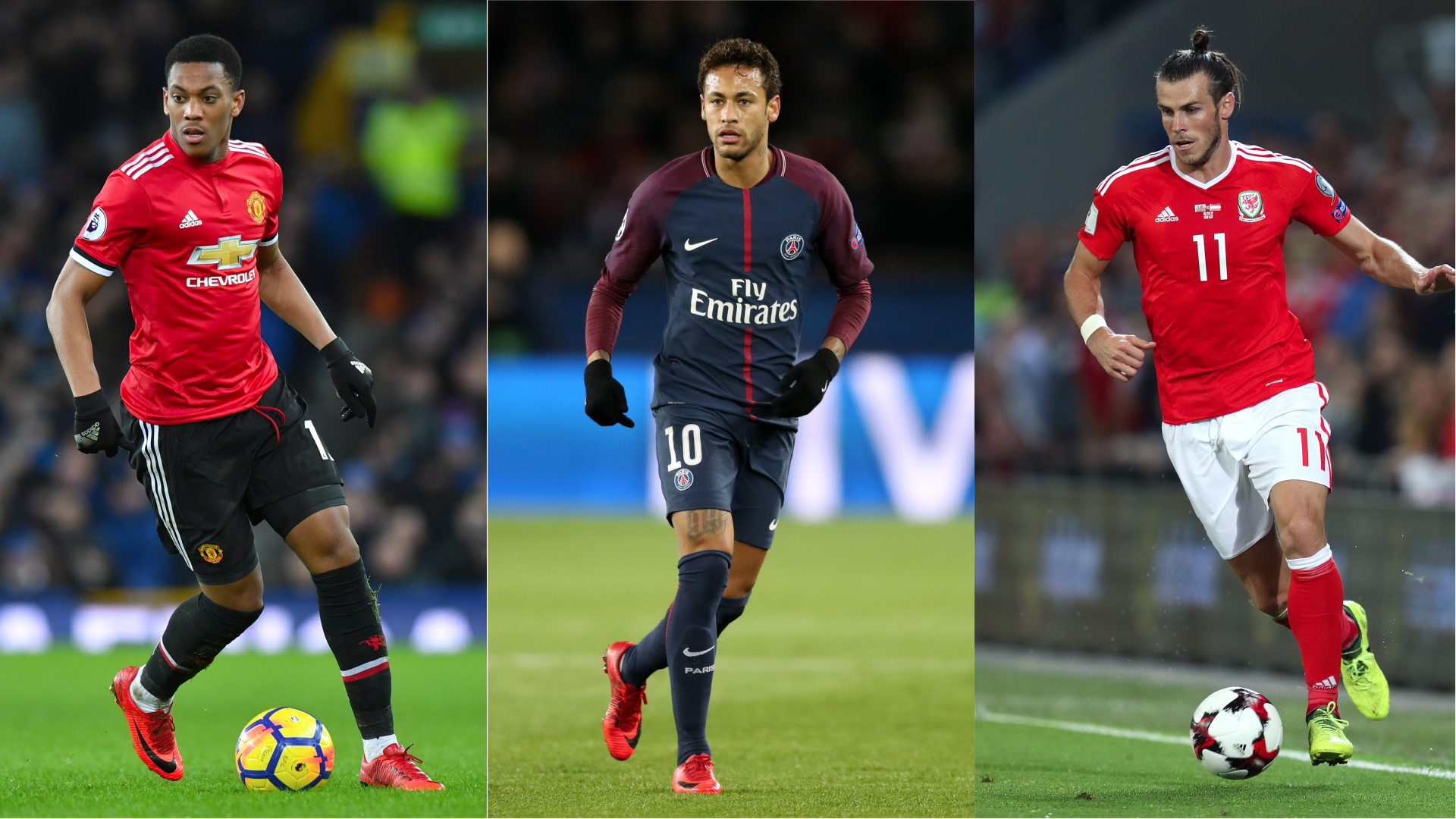 Rumours have been circling of Paris St Germain's Neymar to Real Madrid less than a year after his £198 million move from Barcelona. That transfer that would almost certainly break the world transfer record again, and would mean the Champions League holders would probably have to sell to free up funds.
With that in mind, Manchester United would be in a strong position to sign the long-linked Gareth Bale, who has impressed in patches at the Spanish club since joining in 2013.
With Alexis Sanchez having moved to Old Trafford in January, Bale's arrival could spell the end of Anthony Martial's time at United. The France international however could complete the triangle, and restart his career at PSG in Neymar's position.
2. Erik Lamela to Stoke City, Xherdan Shaqiri to Paris St Germain, Lucas Moura to Tottenham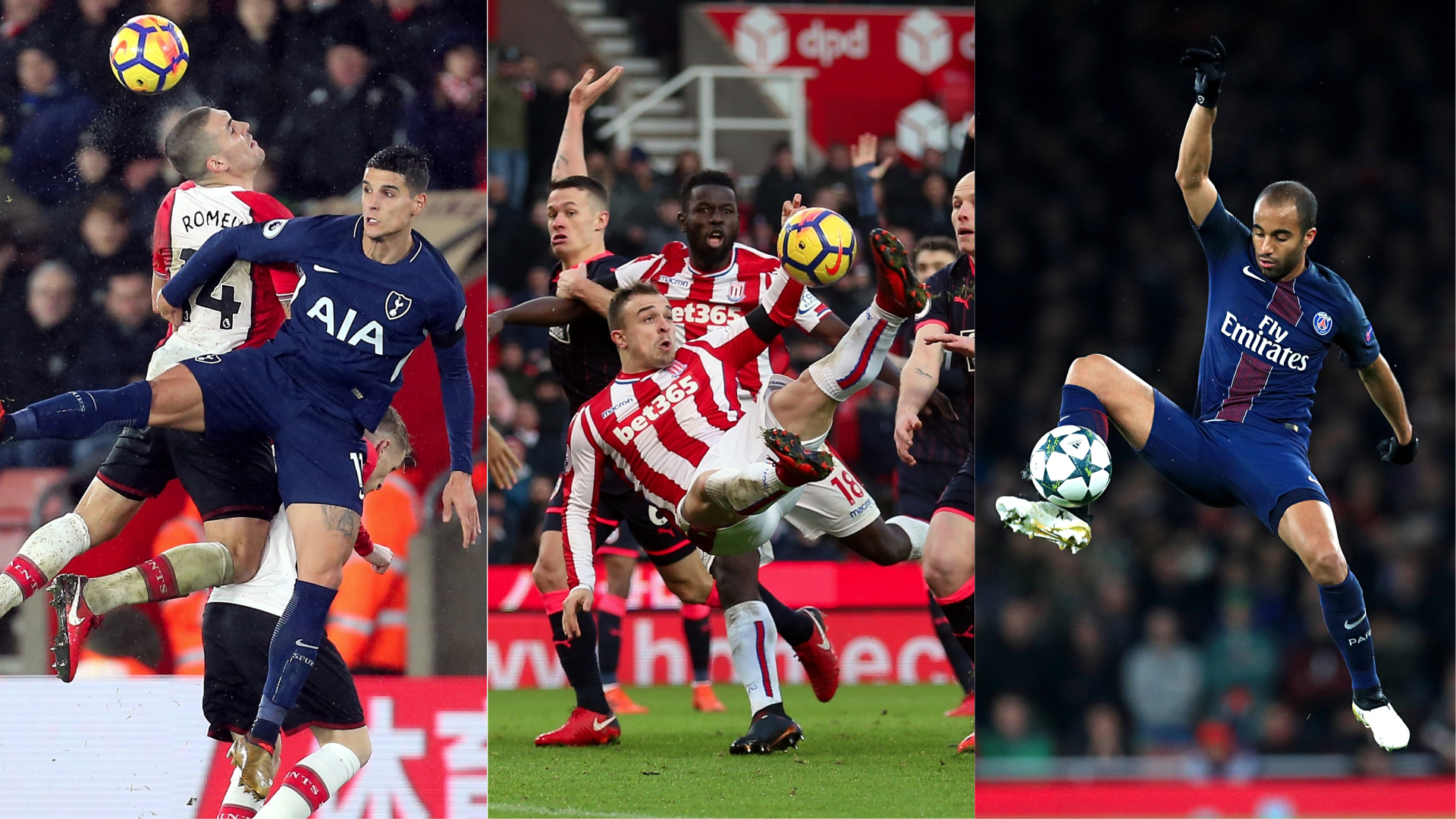 Erik Lamela has struggled to break back into the Spurs team this season after around a year out with a hip injury, and with attacking midfielders Dele Alli, Christian Eriksen and Son Heung-min all playing well, perhaps it's time for a fresh start.
A place would be available at Stoke under new manager Paul Lambert should Xherdan Shaqiri leave. The Potters' star man has chipped in with goals and assists but never in abundance, and at 26, a move to PSG to fill Lucas Moura's position could prove tempting.
3. Danny Ings to West Ham, Javier Hernandez to Leicester, Jamie Vardy to Liverpool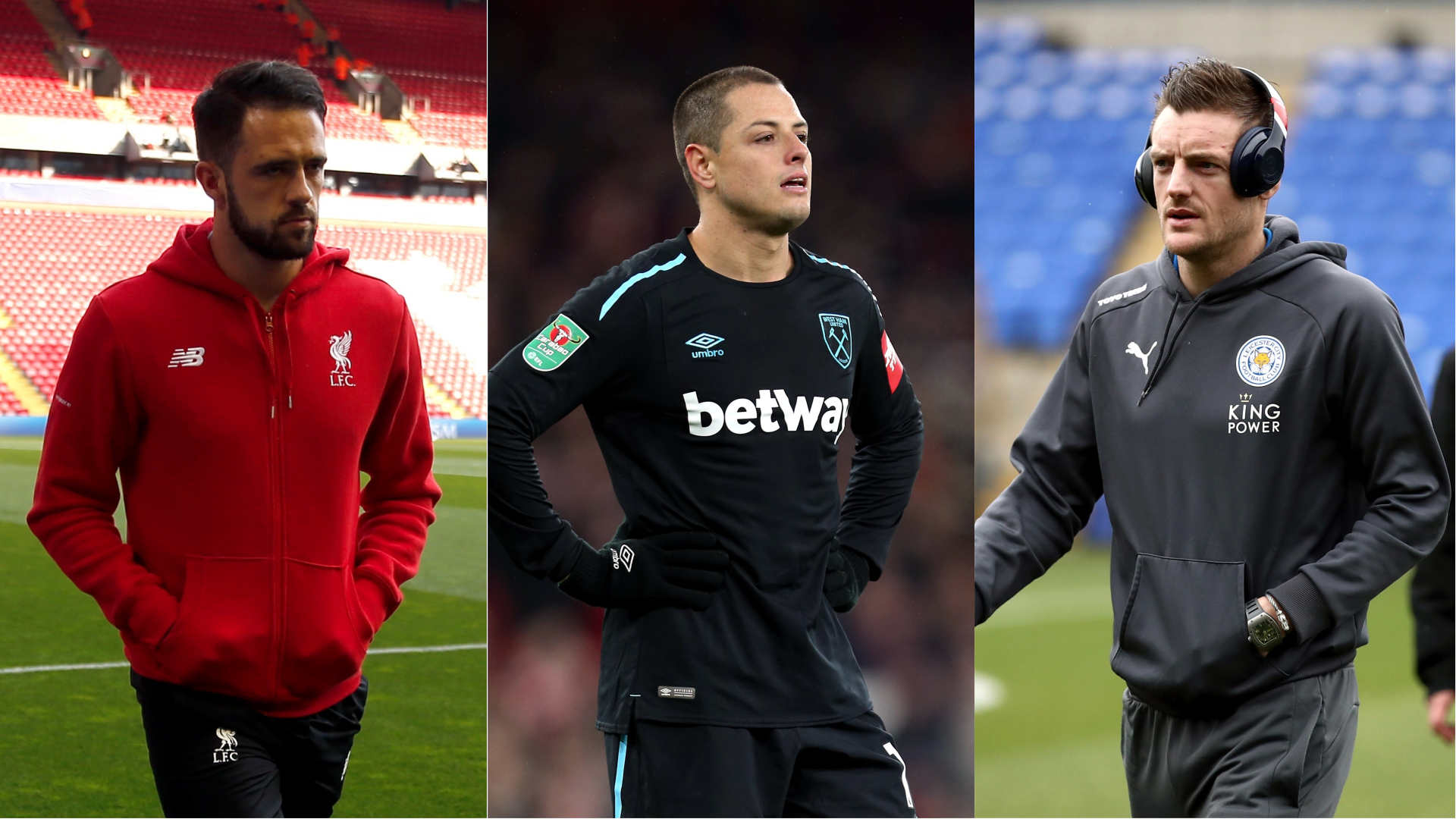 Danny Ings kicks things off. Since joining Liverpool in the summer of 2015, the striker has missed most of the 2015/16 season with a cruciate ligament rupture, and most of the 2016/17 season out after a knee operation.
He's played mostly reserve football this season, but could a move to West Ham help him, and the Hammers, get their groove back? If so, Ings could replace Javier Hernandez, who has scored just five league goals this season and found himself out of the first team.
Hernandez might fit the bill at Leicester however, filling the energetic boots of Jamie Vardy, whose consistent goal-scoring in England's top division has surely earned him a chance at a big club. How about Liverpool?
4. Steven N'Zonzi to Everton, Morgan Schneiderlin to West Ham, Jose Fonte to Sevilla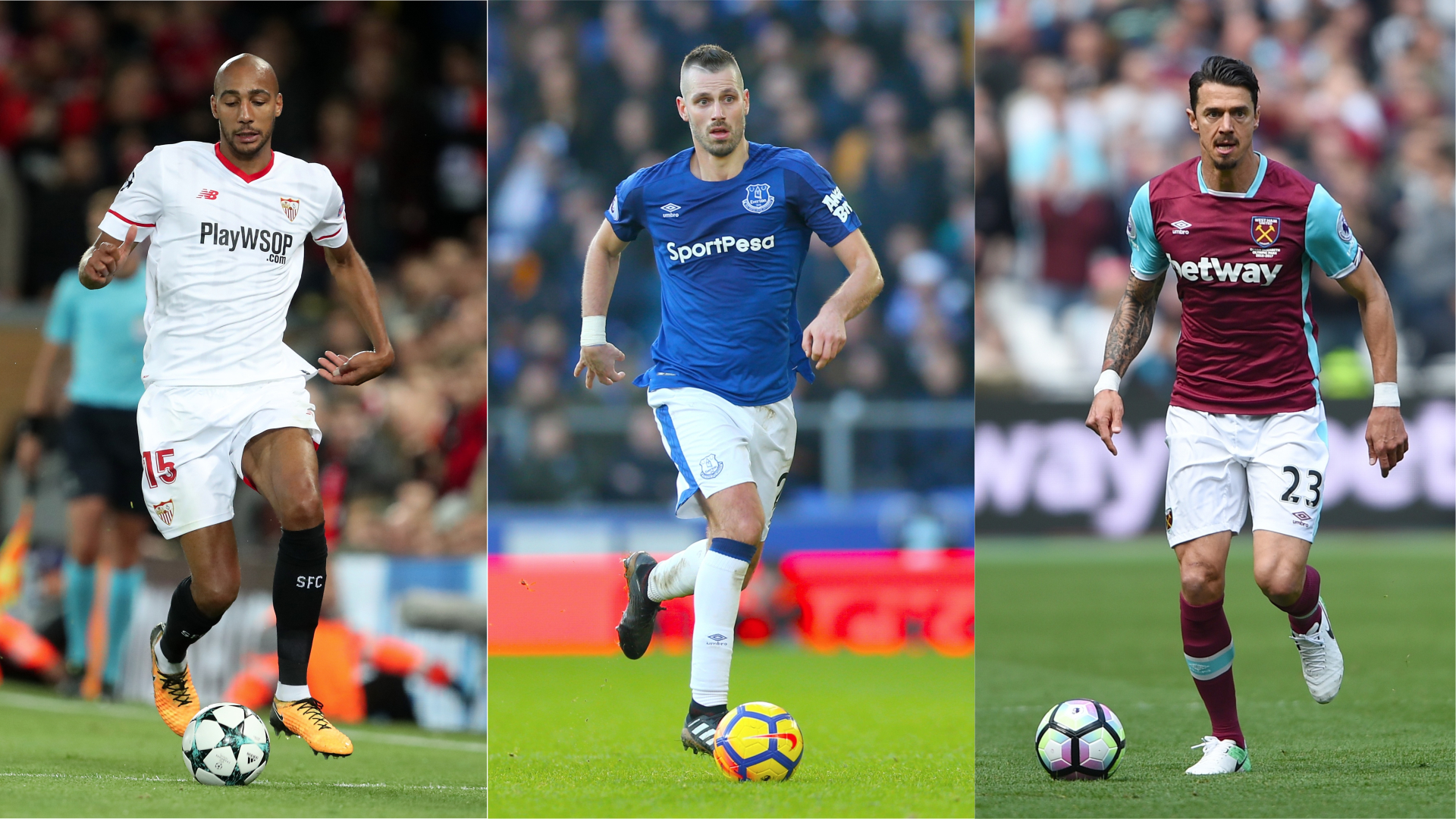 Sevilla's Steven N'Zonzi, who Allardyce worked with at Blackburn, has been linked with a move away from the club and could provide much-needed discipline in midfield, which would probably mean Morgan Schneiderlin's place in the team would come under threat.
No matter, Schneiderlin could quite simply swap one mid-table side for another one. While West Ham are undefeated in five PL games, their team is plagued with injuries. The French central midfielder's arrival could guide them through a tricky period.
Jose Fonte joined West Ham in last year's winter window, but injury has kept the 34-year-old Euro 2016 winner out for months. Nearing a comeback, a move to Sevilla could be the last big transfer of his career, and would offer defensive cover at the Spanish club in the absence of N'Zonzi.
5. Jack Butland to Liverpool, Georginio Wijnaldum to Borussia Dortmund, Andre Schurrle to Stoke City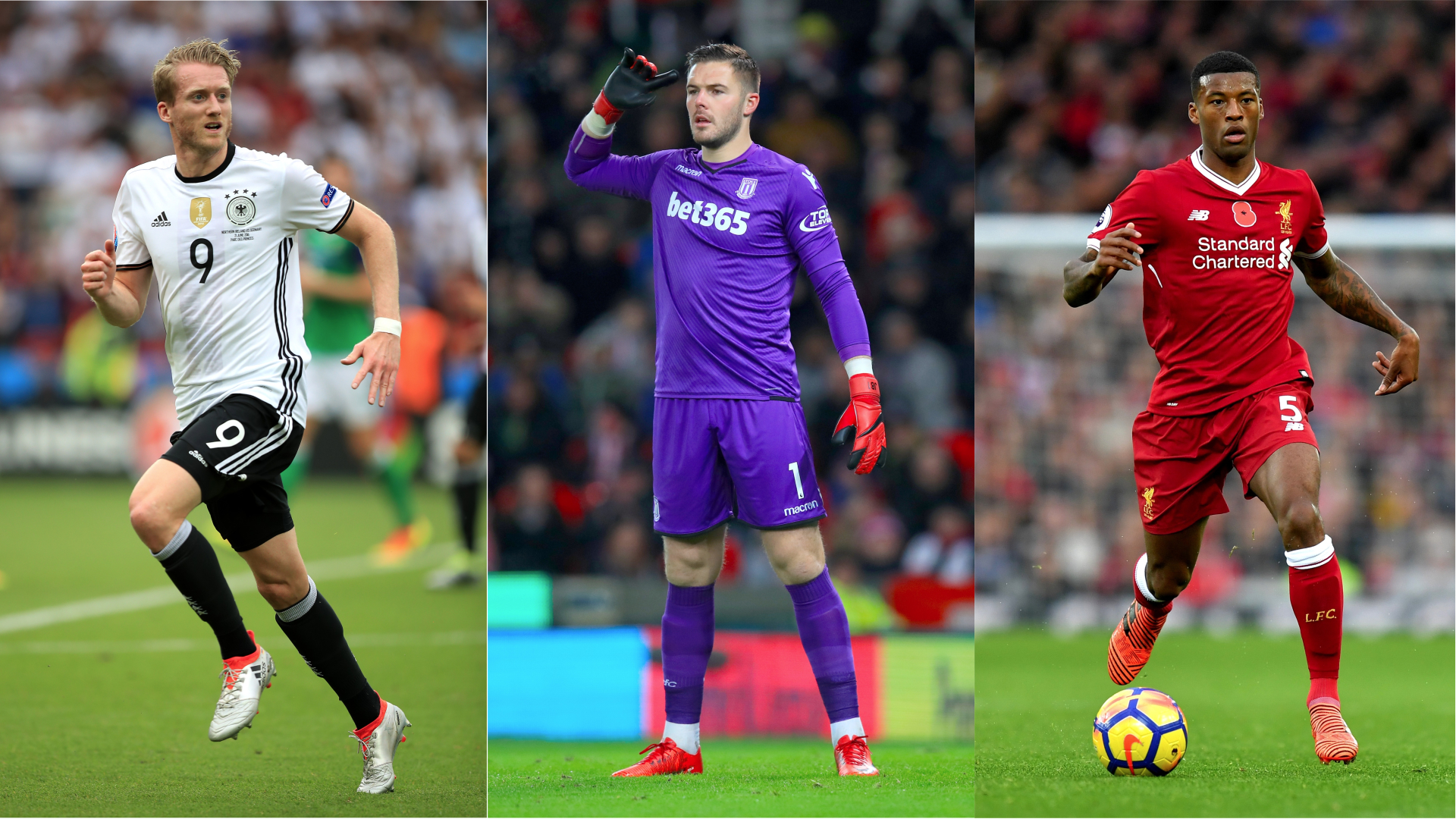 The Reds have long been in the market for a replacement stopper, with Simon Mignolet failing to impress. At just 24, Jack Butland has six England caps and a wealth of experience already. Could he provide a long-term answer for Jurgen Klopp?
With Naby Keita set to arrive from RB Leipzig in the summer, Liverpool could free up a central midfield position and some funds by selling Georginio Wijnaldum to Borussia Dortmund, a versatile footballer who can play in the middle or further up the pitch.
Rumours have surfaced about Dortmund's willingness to sell former Chelsea forward Andre Schurrle to a Premier League side, and should Wijnaldum make the move that would become increasingly likely.
Stoke have been scoring at just over one goal a game in the league and sit precariously positioned above the relegation places. While they'd still need to replace Butland at the back, could Schurrle keep them afloat at the other end of the pitch?