James Woods vowed to "ski for ever" after coming agonisingly close to claiming Great Britain's historic fifth medal at the Winter Olympics in Pyeongchang.
Woods finished fourth in the men's ski slopestyle, just 1.4 points off bronze, meaning Britain must wait to exceed their current record-equalling haul of four shared with Sochi 2014 and Chamonix 1924.
The Sheffield 26-year-old nailed a score of 91.0 on his second attempt to go into the third and last run of the men's ski slopestyle final in the bronze medal position.
Woods said: "I put in my best effort and I went for broke. That was the most incredible competition – it's a brilliant course and we had the perfect weather and conditions and everyone brought their A-game.
"I don't want to blow my own trumpet about my run. If people like the look of that, there's so much stuff out there. I think we did a great job. I think it was a perfect show. I'll ski for ever, baby."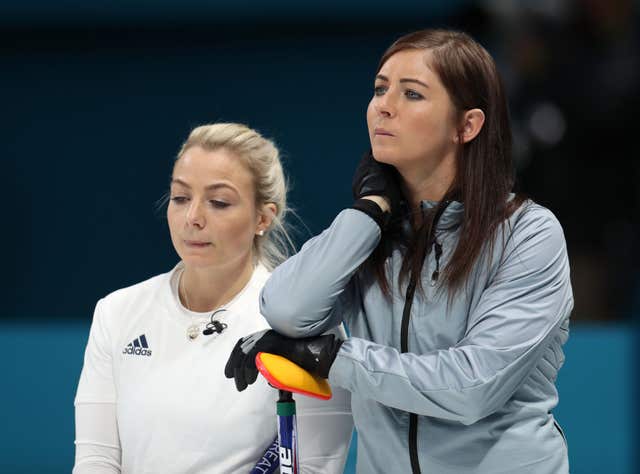 Muirhead had her final stone in the 10th end voided because she had crossed the hog line – the line before which she must release the stone – enabling Sweden to wrap up a simple win.
Muirhead told BBC Sport: "The red line came on so that's counted as a hogged take and it comes down to inches and millimetres.
"It's the first stone I've ever hogged in my life. (But) we have had the stone tested and it's fine so there's nothing we can do, we have to move on."
Britain's men kept alive their chances of qualifying for the semi-finals after a tight 7-6 win over Italy at the Gangneung Curling Centre.
After being forced into an extra end, skip Kyle Smith took advantage of holding the hammer to claim the point required and drag his team to three wins from their six games so far.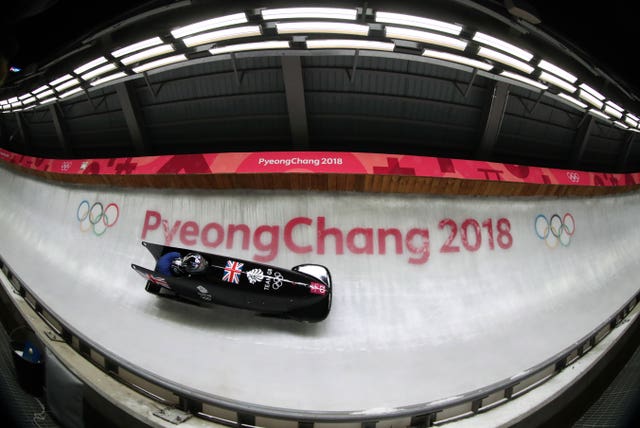 Germany's Nico Walther and Christian Poser lead with the concluding two runs to follow on Monday.
Austria's Marcel Hirscher won a second Olympic gold medal with victory in the men's giant slalom at Yongpyong Alpine Centre.
Hirscher, who won the men's combined event on Tuesday, won by 1.27 seconds from Henrik Kristoffersen of Norway. Bronze went to Alexis Pinturault of France.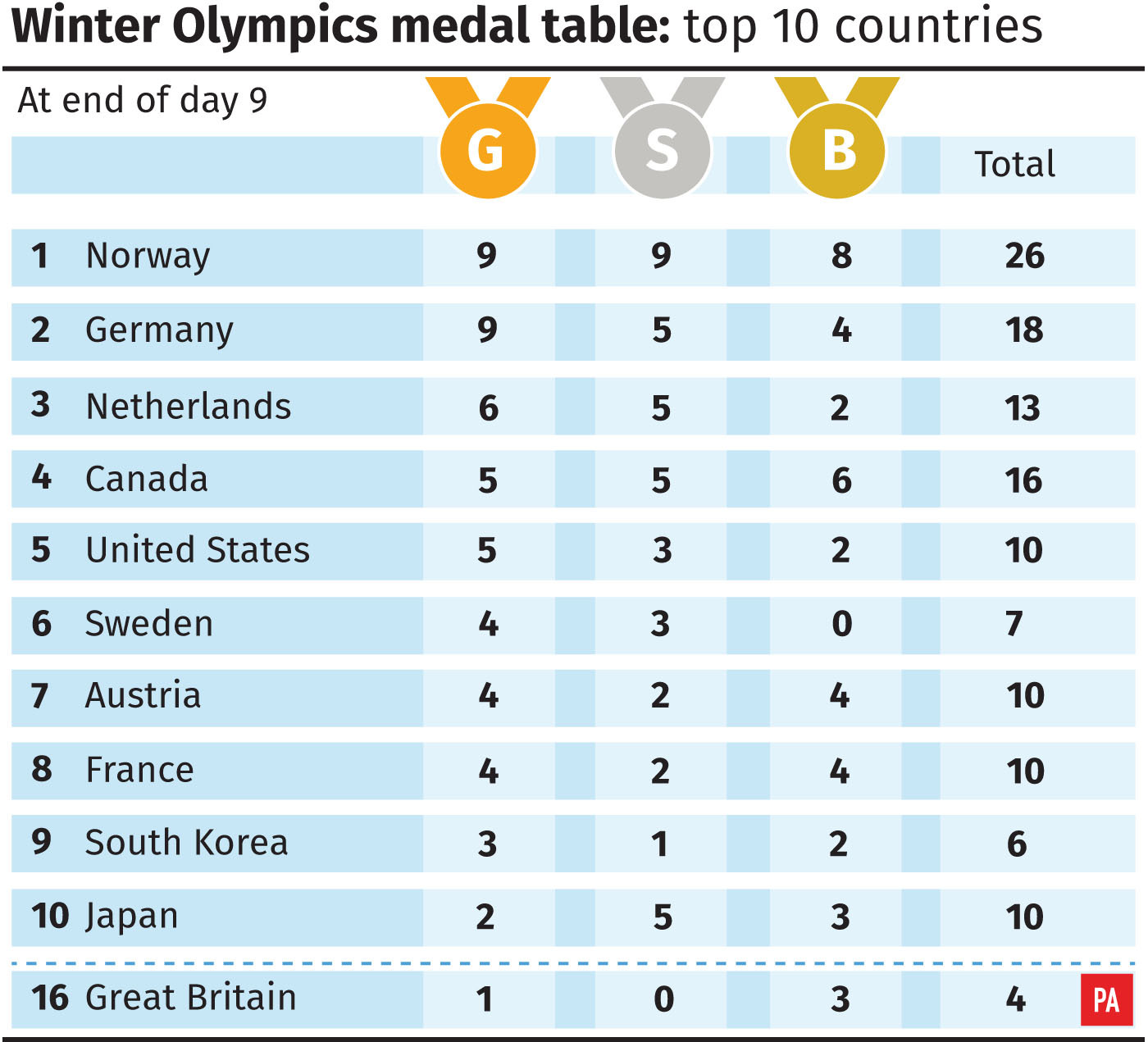 Martin Fourcade of France won his second gold medal of the Games in the 15km mass start biathlon, while Norway won the men's 4x10km cross-country relay.
Oleksandr Abramenko of Ukraine won the men's aerials and Nao Kodaira of Japan won the women's 500m long-track speedskating.