Australian cricket chiefs will this evening announce an update on their investigation into the ball-tampering crisis that has engulfed the nation's Test team.
Cricket Australia's chief executive James Sutherland will hold a press conference in Johannesburg at 6pm UK time, following crisis talks over Cameron Bancroft's attempt to manipulate the ball with sticky tape during the third Test against South Africa.
Sutherland will address the media after meeting CA's head of integrity Iain Roy to discuss possible sanctions against captain Steve Smith and Bancroft, while it has been reported vice-captain David Warner and Australia's coaching staff could be punished for their alleged involvement.
Former England all-rounder Andrew Flintoff is the latest cricketing great to hit out at the scandal, insisting Australia have pushed gamesmanship beyond reasonable limits "for years and years".
"Australia attempted a lot of times to be 'poor us, we're fine, we don't cross the mark'," said Flintoff on his BBC podcast. "But you do lads to be honest, you've done it for years and years and years, and now you're getting found out.
"I probably have not got as big a problem with it as a lot of people … I'm torn a little bit.
"I think it's very thick, it's embarrassing for the people involved. The debate is to what extent are you cheating? You've heard all sorts of stories about ball tampering; all these things have gone on over time and now is the time to draw a line. What we've seen is cheating, there's no two ways about it."
Australia's prime minister Malcolm Turnbull labelled the incident a "shocking affront" to the country, adding: "This cheating is… it is a disgrace. We all know that, it is a terrible disgrace."
Former England captain Nasser Hussain has said it was "inconceivable" that Lehmann did not know of the plot.
He told Sky Sports: "It doesn't look good on Lehmann either way, really. If he did know then he's in a whole heap of trouble and will not be able to hold his job down if he is condoning cheating and (the) scratching of a cricket ball.
"If he didn't know, then questions will be asked as to why senior players are going round not telling the coach exactly what is going on.
Smith has already been banned from the fourth Test, which begins on Friday, by the International Cricket Council after admitting trying to change the condition of the ball.
The scandal came to light on Saturday after Bancroft was caught on camera hiding sticky tape, which he had used to manipulate the ball with debris from the pitch, down his trousers.
Speaking on Tuesday, Turnbull said: "They (CA) now have to make sure that this great, national game, this great international game that is synonymous with fair play, is once again a game that is played by champions, that everybody can look up to.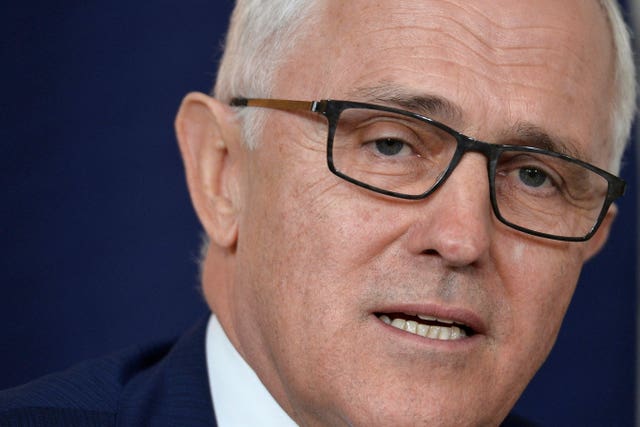 "We want to get to the point where we can all say once again, not rhetorically but heartfelt and with sincerity, that cricket is a fair game, cricket is a game that is synonymous with a fair go and fair play, that is what has to happen."
CA chairman David Peever said it hopes to update fans with its findings on Wednesday morning Australian time, Tuesday evening in South Africa and the UK.
Meanwhile, Queensland opener Matt Renshaw has been called up to join the Australia squad in South Africa ahead of the fourth Test. The 21-year-old left-hander will fly to Johannesburg later on Tuesday.