Jurgen Klopp insists it is "too early" to judge whether Adam Lallana's latest injury will jeopardise his World Cup hopes.
Lallana was carried off on a stretcher just five minutes after joining the fray as a second-half substitute in Liverpool's 2-1 Premier League win at Crystal Palace.
Mohamed Salah struck his 29th goal of a remarkable league season to add to Sadio Mane's effort, after Luka Milivojevic's penalty had handed Palace the early lead.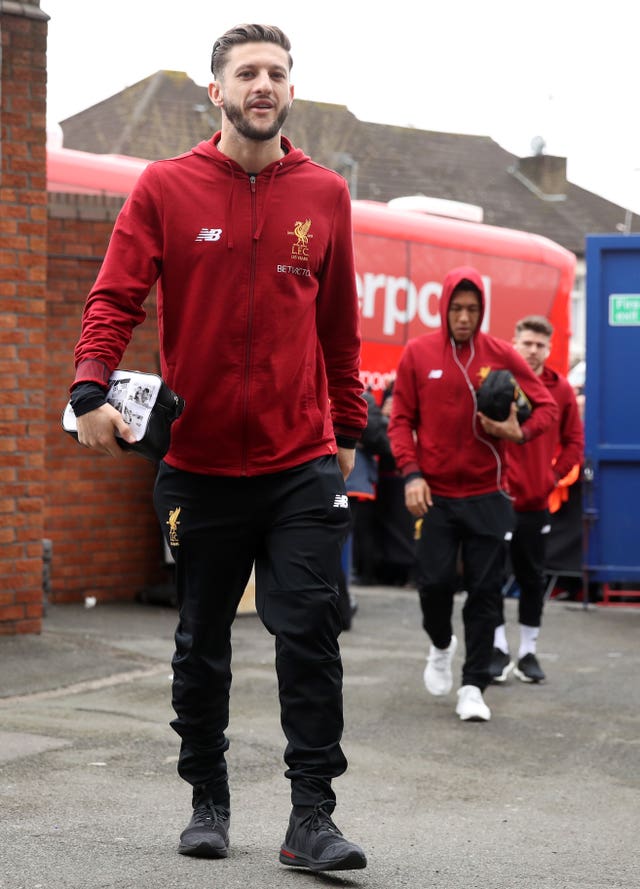 Asked if Lallana's latest setback could harm his World Cup chances with England, Klopp replied: "It's absolutely too early (to tell); it wouldn't be nice if you ask that so early after consequences.
"It's absolutely bad, but we don't know exactly what it is yet.
"In the first moments I saw him it looked really serious to be honest. It looks like something with the muscle.
"He's our friend, our boy, our mate, our player, having a difficult season already.
"Maybe one of the biggest achievements of that team is that they could play a season so far like they have played without Adam Lallana. I never would have thought it's possible.
"And so we are all desperately waiting for him, and now coming step by step back, and now this – it's a big, big blow for us."
Liverpool goalscorer Mane was fortunate to escape a red card after avoiding a booking for handball. The Senegal striker had already received a yellow card for diving.
Klopp admitted he had expected Mane to be sent off when he handled the ball – but insisted the former Southampton star had not deserved his earlier booking for diving.
"It was no dive; diving with a bit of contact is not possible," said Klopp.
"It was contact, 100 per cent. He wants to stay (on his feet) and then it doesn't work and he goes down.
"And the second yellow, I think it was a foul on Sadio. But then he made a wrong decision to put his hand on the ball.
"And then I thought 'okay that's it, au revoir, see you later'. I thought 'now he's gone', of course."
Palace boss Roy Hodgson insisted he would not blame his side's fifth defeat in six matches on Mane avoiding a red card.
"The judgement amongst the bulk of people who see it and analyse it, I dare say will be a bit of a bias towards it being a yellow card offence and therefore a second yellow," said Hodgson.
"But I'm not going to be sitting here and suggesting the only reason we came away yet again with another defeat is because the referee didn't send one of their players off."