Tottenham manager Mauricio Pochettino insists he and his players are not bothered by chairman Daniel Levy's income.
Levy was revealed to have taken home over £6million for the year ending 30 June 2017, though that figure includes a backdated pay rise and bonus and was decided by the club's remuneration committee review.
Even still, it is thought to work out more than some of Spurs' top stars earn, not that Pochettino thinks it is an issue.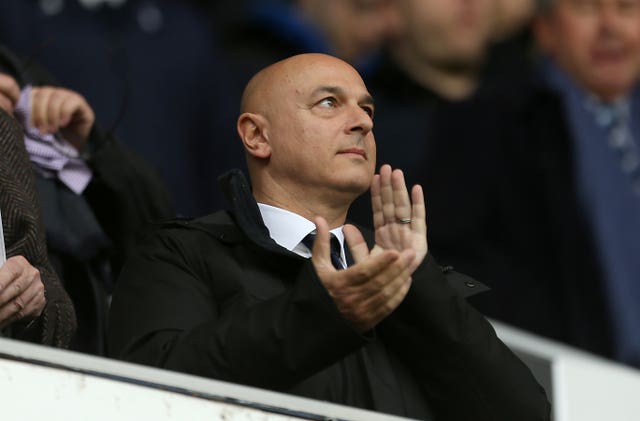 "I am happy if the people around me are happy. I am happy if the people around me are successful.
"And I am happy if the people can earn more money than me too. But I think it is a question that maybe we talk too much about but in the end if it is true, because I don't know, but I think it's not an issue.
"It's not a problem for the players or for us (coaching staff).
"I think if what he achieved is true, well done and I think deserved because he is working so hard for the club. He's doing a fantastic job for 16, 17 years.
"I don't know why people get so excited by this situation as for me it's a normal situation. It's very good news for the company and for the club.
"Look at the facilities of the new stadium. I think Daniel is doing a fantastic job. It does not surprise me what he earns, if that is true.
"We are more than happy if it is true."
Nevertheless, revelations about Levy's income could put Pochettino in a stronger position of negotiation when the time comes to discuss a new contract.
The Argentinian is not pushing that matter just yet and is happy with his own pay packet.
"I am happy with my salary," he added. "I'm not comparing my salary with any others. If I am happy I sign my contract, and then I cannot complain because no one put a gun against my head.
"I understand everything that happens and if that is true I am very happy for him of course. My genuine feeling is he deserves it."
Last week's hoodoo-ending win at Chelsea – their first at Stamford Bridge since 1990 – has put Spurs, who could start with Harry Kane after his quickfire recovery from an ankle injury, in pole position for another year in the Champions League.
He added: "Sometimes after a great victory, as human beings, you can start thinking, 'If we beat Chelsea at Stamford Bridge, why not win the next games?'
"And you can drop a little bit in focus. For me it's the opposite, our focus must be 200 per cent. For me, Stoke will be a tougher game than it was at Stamford Bridge."