Joey Barton has taken on his biggest challenge yet by making the first step into management as head coach at Fleetwood, according to the midfielder's former boss Sam Allardyce.
The 35-year-old, who was most recently at Burnley, has signed a three-year contract from June 2, when his suspension for breaking Football Association betting rules expires.
Barton, no stranger to controversy on and off the pitch, played for Allardyce at Newcastle from the summer of 2007 to January 2008 – and should now be ready to tackle a whole new ball game.
"I think he is very fortunate he has got that opportunity because there are so many highly-qualified coaches and managers out there and there are only 92 jobs in the league, so it is a very privileged position to get offered one so he needs to grasp it with both hands and good luck to him."
Allardyce added: "It will be nice to see Joey sitting behind the desk. Good luck to him, he has taken on a big challenge.
"We will see in the next few months whether he can be a manager who progresses through the leagues and moves forward or not.
"Fleetwood is a good opportunity to start your apprenticeship because you can make a few mistakes there and move forward still because the higher up you go the fewer mistakes you can make."
Allardyce is one of the most experienced managers in the Premier League, having also briefly been in charge of the England national team before returning to club management at Crystal Palace just before Christmas 2016 and then stepping back into the dugout at Goodison Park late last year.
The 63-year-old hopes Barton will make full use of the resources available to him.
"If he is listening make sure you join the LMA (League Managers' Association) because no doubt somewhere along the lines you will need their advice, particularly as a young manager," Allardyce said.
"We have a wealth of talent and education programmes. It will help you get through the early management strifes and strains."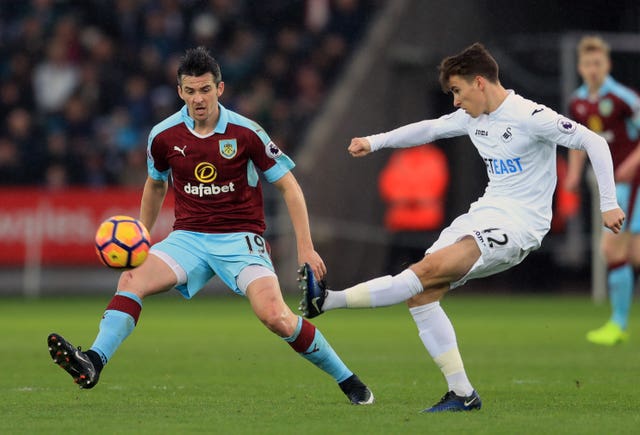 "I wish him the best of luck and I will be interested to follow him because he's a very nice and controversial personality," the Portuguese coach said.
"I like this kind of person and if he brings something new and fresh to the competition that is good."
Carvalhal added: "But it is different to be a manager than a footballer, it is a big change and he will understand that after one month.
"Some ex-players deal with it better than others and I hope he will have a good career."