Ederson wants Manchester City to make history and end their title-winning campaign with a series of new Premier League records.
Pep Guardiola's side showed no sign of easing up in their first match since being crowned champions as they thrashed Swansea 5-0 on Sunday.
City are looking for extra means of motivation to sustain them in their final four games, and records for most wins, most goals and most points in a season are in their sights.
Guardiola's team have now won 29 times, scored 98 goals and accrued 90 points. The current records – all held by Chelsea – are 30, 103 and 95 respectively.
Goalkeeper Ederson said: "It would mean a lot (to beat them). If you finish the season as a champion and, on top of that, break some records – we would make history as a club and also us as football players.
"I hope we can break all the records. We are able to do it. I think if we manage to keep the same level we have had along the season, we'll do it."
City could also set a record for the largest winning margin in the Premier League, which stands at 18 points. Their current lead is 16 points.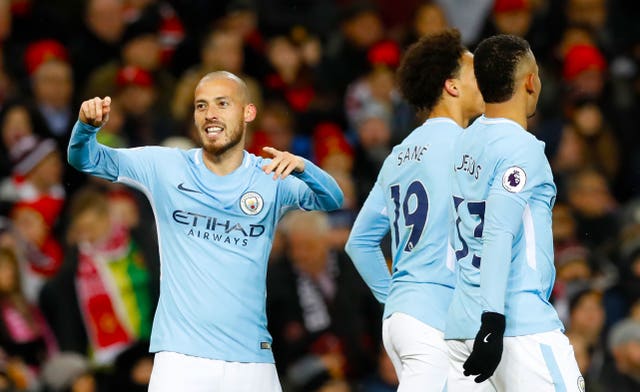 Their continued brilliance proved far too much for Swansea, who were outclassed at the Etihad Stadium.
A neat flick and finish by David Silva and a close-range effort from Raheem Sterling put the hosts in early command. A piledriver from Kevin De Bruyne, penalty rebound from Bernardo Silva and Gabriel Jesus header wrapped up a convincing win.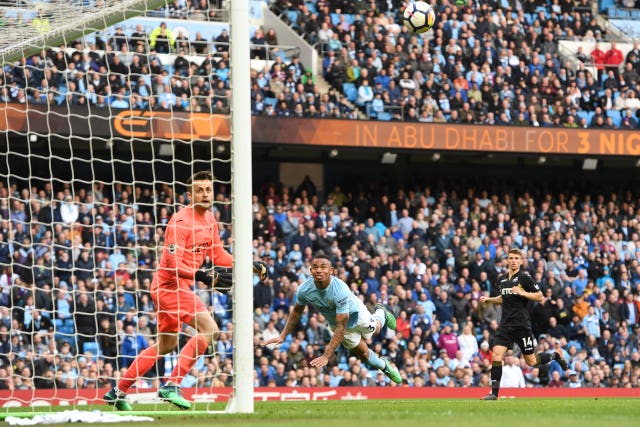 "Everything we train on during the week we put into practice during the games. What we have done here we have done in other games.
"We need to keep the same level in the last four games of the season and try to win all of them."
Swansea, who are four points above the bottom three, also have just four games to ensure they avoid relegation.
He said: "At the Liberty, we have another face – this is the reality. After (Chelsea) we go to Bournemouth and receive Southampton and Stoke. This means we have everything in our hands.
"We know where we are, we know what we have done so far and we know exactly what we can do. We will continue on our path and do what we are doing. We will be ready."