Defending the Wimbledon title will, in the nicest possible way, be no big deal for Garbine Muguruza.
The Spaniard won her second grand slam title at SW19 12 months ago, dropping just one set in seven matches and beating Venus Williams 7-5 6-0 in the final.
Her title triumph came just over a month after the defence of her first slam crown at the French Open ended in tears. Muguruza lost in the fourth round to home favourite Kristina Mladenovic in front of a partisan crowd and then broke down in her post-match press conference.
Rather than enjoying the return to the scene of her then greatest triumph, Muguruza admitted she was glad it was all over.
The 24-year-old is determined Wimbledon will be different, telling Press Association Sport: "I learned a lot from defending the French Open title. I'm completely different now. Before I was thinking a lot about the tournament and now I don't even think about it. I know it will naturally come, there's no reason to worry today.
"I learned to take a little bit more distance. I have a tournament almost every single week. I struggled a little bit because it was new for me, I never felt that nervous before a tournament where you feel you have a lot of expectation, what's going to happen, and all these things.
"And now I'm like, 'OK, whatever, this is not important at all'. I'm going to go out there and just play the best I can and that's it. It's so much more simple."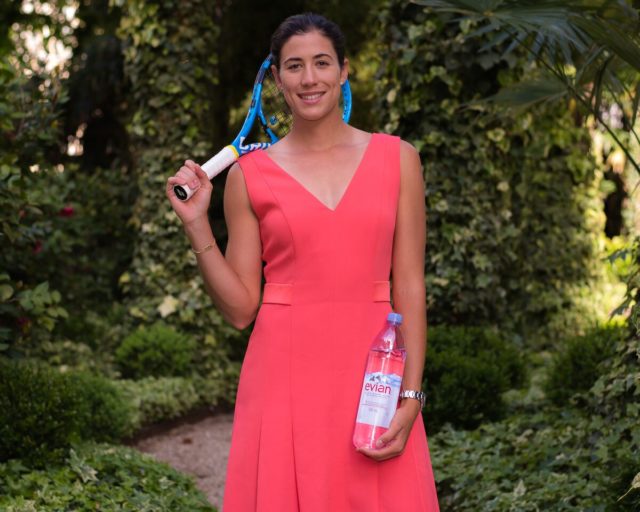 "I know it's going to be so important to go back, it's going to be an amazing feeling to go on the court again and just remember a little bit the feelings from last year," said the Spaniard, who is Evian's newest brand ambassador.
"It was such an incredible feeling. I felt like with each match I was playing a little bit better and my opponents were getting tougher and tougher.
"It was just such a great feeling because three years ago I lost in the Wimbledon final and it was such a tough moment, to never know if you're going to be there again. So when I was last year in that situation again I didn't want to let it go and it was just a little bit of revenge."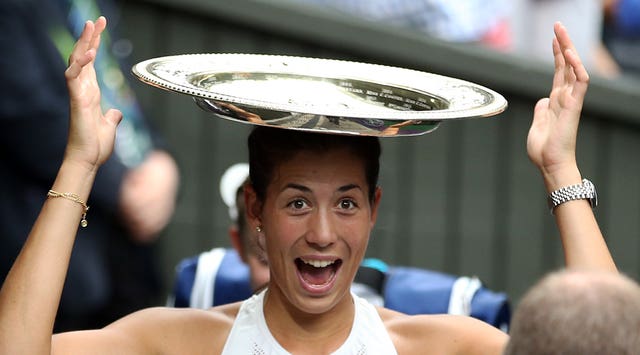 She did it again at the French Open two weeks ago, thrashing Maria Sharapova on her way to the semi-finals before her run was ended by eventual champion and world number one Simona Halep.
Muguruza, ranked third in the world, goes into Wimbledon among the favourites to successfully defend her title, although lurking somewhere in the draw – seeded or not – will be the name of Serena Williams.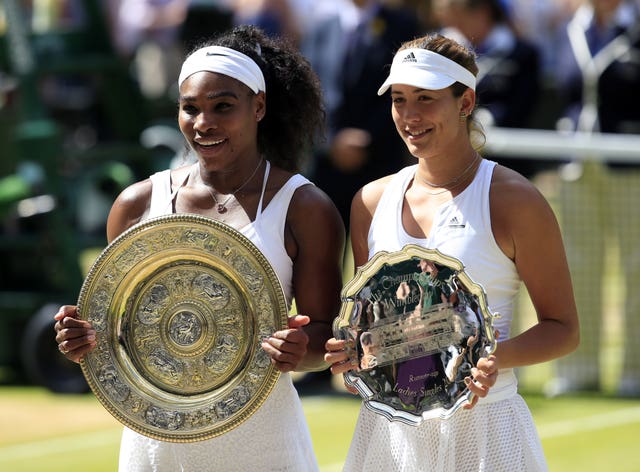 "I know she's Serena Williams and she can play incredible and you can never underestimate a champion like her, even though she didn't play as much," said Muguruza. "She's always a danger in whatever draw, whatever tournament."
– Evian, the worldwide leader of natural mineral water, announces its newest global brand ambassador, tennis champion and former world number one, Garbine Muguruza, who will appear in their new Live young 'Oversized' campaign.