Chris Froome was eager to focus on the challenges to come in the Tour de France after putting his Salbutamol saga behind him.
The UCI announced on Monday that it had ended its nine-month investigation into Froome resulting from an adverse analytical finding for Salbutamol he returned en route to victory at La Vuelta last September.
That verdict frees Froome to race in the Tour – where he will bid for a record-equalling fifth title – after organisers ASO had tried to block him from registering while the case was ongoing.
The Team Sky rider admitted the whole affair had damaged his reputation but said he was happy to be vindicated after insisting since details of the case were leaked in December that he has done nothing wrong.
"Of course it has been damaging," he said when asked about his reputation. "As it is I'm now happy to draw a line in the sand and move on. I want to get back to riding my bike and doing what I'm supposed to do."
Froome's next mission is to seek a fourth consecutive Tour title, which would also be a fourth Grand Tour crown in a row after his victory in the Tour and Vuelta last year and the Giro d'Italia in May, not to mention the first Giro-Tour double since Marco Pantani in 1998.
With the Salbutamol case behind him, Froome starts as the race favourite but was under no illusions as to the challenge ahead of him once the race starts with Saturday's stage from Noirmoutier-en-l'Ile to Fontenay-le-Comte.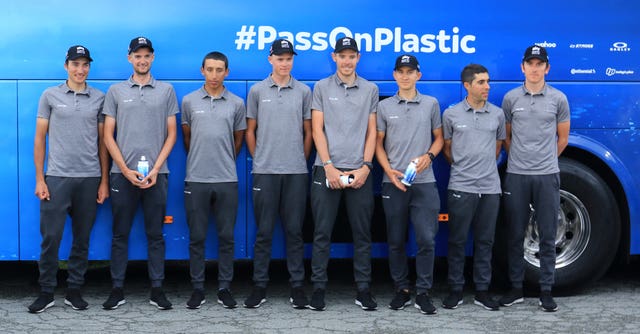 "I think this year's race is going to be the biggest challenge of my career," he said.
"It's a massive goal for me, trying to target a fifth win here and fourth Grand Tour consecutively and the Giro-Tour double. It's something I've never done before so it's completely unknown to me. I've got the support of an amazing team around me."