Daniel Ricciardo insists he has taken one of the most "difficult decisions" in his career after deciding to leave Red Bull and drive for Renault from 2019.
Both Ricciardo and Red Bull have been bullish when asked about what many considered a routine contract extension in recent weeks.
Red Bull then announced on Friday that the Australian had informed them he would be leaving at the end of the current Formula One season – with his move to Renault confirmed soon afterwards.
The 29-year-old has been with the team since 2014 having made his F1 debut three years earlier with the now-defunct HRT team.
Ricciardo, who also drove for Toro Rosso, has gone on to win seven races – with two victories in the current season after taking the chequered flag in China and Monaco.
A fourth-placed finish at last weekend's Hungarian Grand Prix leaves him fourth in the 2018 drivers' championship.
"It was probably one of the most difficult decisions to take in my career so far," Ricciardo said in Renault's announcement.
"But I thought that it was time for me to take on a fresh and new challenge. I realise that there is a lot ahead in order to allow Renault to reach their target of competing at the highest level but I have been impressed by their progression in only two years, and I know that each time Renault has been in the sport they eventually won.
"I hope to be able to help them in this journey and contribute on and off track."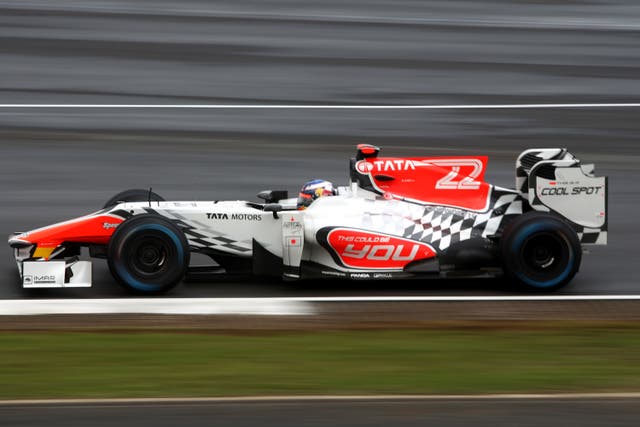 Ricciardo is no stranger to Renault, who have provided engines for Red Bull for his entire stint at the the team.
Red Bull team principal Christian Horner thanked Ricciardo for his efforts.
Christian Horner has worked with Ricciardo since the driver joined Red Bull in 2014. (Jon Buckle/PA)"We fully respect Daniel's decision to leave Aston Martin Red Bull Racing and we wish him all the best in his future," he said in the statement confirming Ricciardo's exit.
"We would like to thank him for his dedication and the role he has played since joining the team in 2014, the highlights of course being the seven wins and the 29 podiums he has achieved so far with us."
The signing of Ricciardo, who will replace Carlos Sainz, is a statement of intent according to managing director Cyril Abiteboul.
"Daniel's signing underscores our determination to accelerate our progress towards the forefront of the sport," he said.
"It is also a recognition of the work accomplished over the past two and a half seasons. Daniel's undoubted talent and charisma are a huge bonus and statement for the team.
"We will have to repay his faith in us by delivering the best car possible. We welcome him to our growing team in 2019 with a great deal of pride, but also humility."