Georgia Hall hopes her success at the Ricoh Women's British Open can inspire girls to turn to golf and help attract new sponsors to the Ladies European Tour.
The 22-year-old from Bournemouth claimed her first major by two strokes at Royal Lytham, finishing 17 under for the tournament, and could now act as a lightning rod for participation and investment.
"I couldn't believe so many young girls and boys were watching me, wanting a picture or an autograph.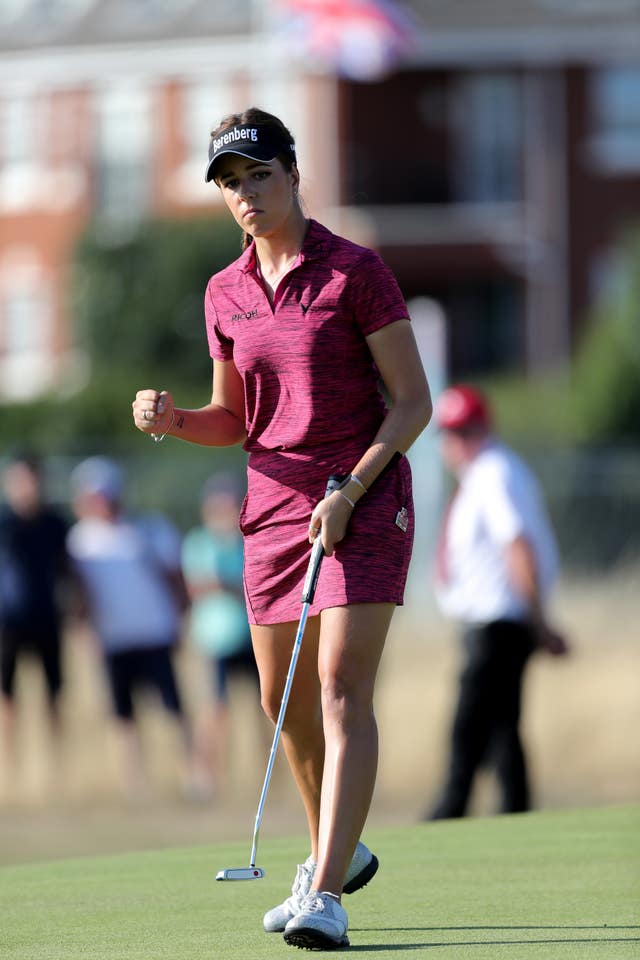 Hall netted a £383,000 winners' cheque for her efforts and while that is a welcome reward for a career with no financial security, she is equally keen to see the wider benefits of her moment in the spotlight.
"I hope it will bring more sponsorship to the Ladies European Tour. It's definitely growing and I try to support them when I can. I'm still a member and it's my home," she said.
"I had to miss roughly three majors because I couldn't afford to get there, which was frustrating as I'd qualified. As an amateur it's hard but I knew if I played well that could get me to these places."
Hall earned glowing praise for the steely determination of her final round and admitted she worked hard to keep her emotions in check.
"I do get very excited and it's because I want it so much," she said.
"I promised myself if I got in this position I wouldn't get too carried away, focus on every shot and take one shot at a time.
"To go down 18 and manage to close it out fairly easily is a relief for me. Golf is a very mental sport, more than people even think. So it was kind of a battle yesterday.
"It's my fourth years on tour as a professional and loads of people were asking when was it (a tournament win) going to come.
"I knew if I stayed patient and kept working hard I could win and it would come along."