Tiger Woods will take on old foe Phil Mickelson in a one-off winner-takes-all exhibition match for a purse worth 9million US dollars (£6.96million), both players have announced.
The possibility of a contest between the former Ryder Cup team-mates has been mooted since the Players Championship in May, when they played the first two rounds at Sawgrass in the same group.
And 14-time major championship winner Woods took to social media on Wednesday evening to confirm the match-up, which will take place in Las Vegas over Thanksgiving weekend after a possible July date failed to come to fruition.
Woods – who has won over 113million US dollars worth of prize money on the PGA Tour in comparison to Mickelson's near 88million US dollar total during their respective careers – posted a picture on Twitter with the caption: "It's on @PhilMickelson #TigerVSPhil", before the duo traded exchanges.
Mickelson, who only joined the social network site on Wednesday afternoon, replied to Woods, it read: "I bet you think this is the easiest $9M you will ever make."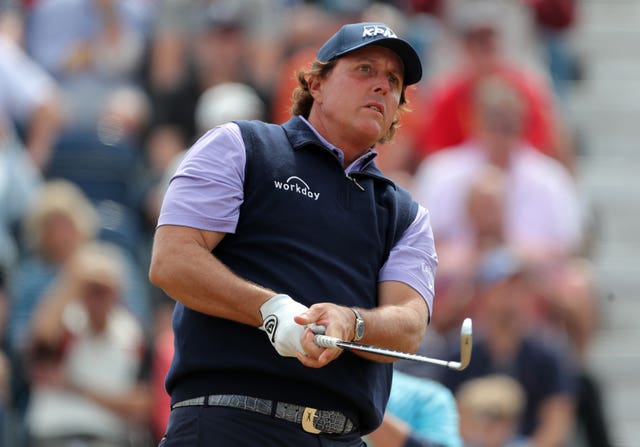 Details regarding the location or the format of the event have yet to be announced, although reports suggest it will be played at Shadow Creek Golf Course in North Las Vegas.