Stoke goalkeeper Jack Butland cannot afford to be out of the Premier League for too long if he wants to further his international career, according to England World Cup winner Gordon Banks.
Everton's Jordan Pickford has a firm grip on England's number one jersey following an impressive World Cup.
Butland, though, will be hoping to be given an opportunity by Gareth Southgate as the Three Lions open their Nations League campaign against Spain at Wembley on Saturday, followed by a friendly with Switzerland in Leicester next Tuesday.
Despite being linked with a summer move away from Stoke following relegation, with Chelsea a reported possible destination, the 25-year-old remained to help the club try and secure a swift Premier League return.
Banks made 194 appearances for Stoke, having joined from Leicester towards the end of the season after he had helped England lift the Jules Rimet Trophy at Wembley.
However, the 80-year-old, who earned 73 caps, believes an extended lack of top-flight football would not be beneficial to Butland's international ambitions.
"I'd love Jack to stay at Stoke for the long term, we all would, because he's a really super goalkeeper, but he might need to leave for the sake of his England career, which is a shame for Stoke fans though it's understandable," said Banks, who is an ambassador for the Alzheimer's Society Memory Walk campaign in Stoke.
"I definitely think he's good enough for England, but the facts are, at the moment, you really need to play top-division football to be in with a shout of the England team. It's the way the world works.
"For now, though, Jack has just got to put that to one side, to the back of his mind, and focus on doing the best he can, giving it everything, for club and country, and everything will fall into place."
"He can't afford to be out of the Premier League for too long and no-one could hold it against him if he moved on.
"I'm pleased he's still at Stoke and I'd love him to stay for good, and with a bit of luck he can help us get back into the Premier League this season."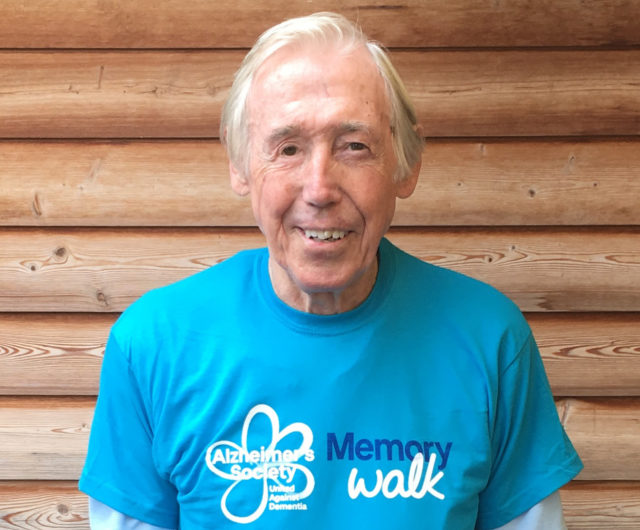 "The fight against dementia is a cause that is very close to my heart. I lost my brother to Alzheimer's disease which was really hard to take and some of my old England team-mates have been affected by dementia," he said.
Alzheimer's Society chief executive Jeremy Hughes added: "Dementia is the UK's biggest killer – someone develops dementia every three minutes, with one million set to develop the condition by 2021.
"We are enormously grateful that Gordon is rising to the huge challenge it poses by uniting with Alzheimer's Society to help us defeat dementia.
"Sadly, dementia devastates lives, but every pound raised through Memory Walk will help Alzheimer's Society provide vital information and support, improve care, fund research and create lasting change for people affected by the disease."
– Alzheimer's Society is urgently calling on people to unite against dementia and take part in Memory Walk. Register now at memorywalk.org.uk