Two-time Olympic champion Kristina Vogel says she has been paralysed from the chest down following an accident during training in June.
The 27-year-old 11-time world champion track cyclist collided with another cyclist in a high-speed crash on the Cottbus concrete track in her native Germany on June 26 and was hospitalised.
Vogel, in an interview with Der Spiegel, says she was immediately aware of the catastrophic nature of the injury as she could not feel her legs.
She told Der Spiegel: "It was clear to me, that's it. Now I'm a paraplegic.
"It's s*** but it's a fact that I will never walk."
The German Cycling Federation confirmed Vogel remains in hospital in Berlin and that it would give her all its support.
Vogel won team sprint gold, with Miriam Welte, at the London 2012 Olympics and individual sprint gold at the Rio 2016 Games, where she also won team sprint bronze.
The part-time policewoman is a perennial winner on the world stage, winning four individual sprint world titles in the last five years, including at Apeldoorn, Holland, in March.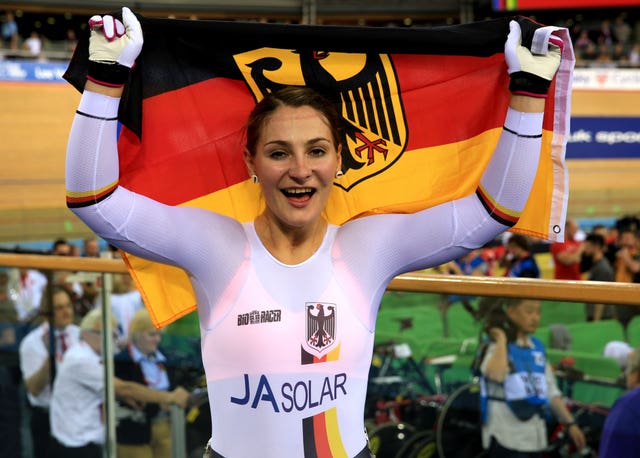 "In the meantime, I really thought that I was dying. But I said to myself: I can not let go here now."
Vogel has appeared to have swiftly come to terms with the accident.
She added: "No matter what fate holds for you, life goes on, in my case now on four wheels instead of two wheels. My arms are now my legs too."
The UCI, cycling's world governing body, said in a statement: "The UCI would like to express its sympathy and support to Kristina Vogel in the difficult times she has encountered since her accident at the Cottbus Velodrome in Germany, in June.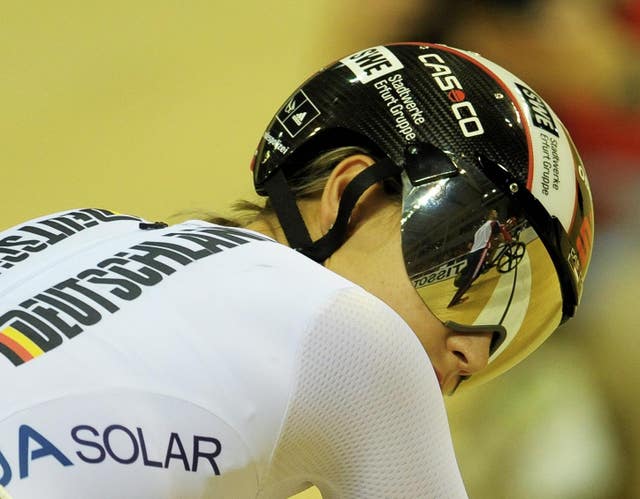 "This is a sad situation for track cycling and the sport. In addition to her multiple Olympic medals, Kristina shares with Australia's Anna Meares the record for the number of UCI World Championship titles won by a single athlete (11).
"As a member of the UCI Track and Athletes' Commissions, this exceptional champion has also dedicated herself to our sport by working selflessly behind the scenes.
"Her determination and good humour are known and appreciated by all, and we at the UCI have no doubt that she will make full use of these remarkable qualities in her rehabilitation.
"The UCI stands by Kristina in these challenging times."