Alastair Cook signed off from Test cricket in style at The Oval on Monday, making a century in his final Test innings after announcing his retirement.
The Essex opener made his hundred against India in the final Test of the series having begun his career in 2006 with a century against the same opponents in Nagpur.
In doing so, Cook became only the fifth man to hit a century in their first and last Tests, and the first Englishman. Here, Press Association Sport takes a look at the other four players to achieve the feat.
Reggie Duff (Australia) – First Test: January, 1902. Last Test: August, 1905
Sydney-born Duff became only the third Australian to score a century on Test debut when he notched 104 in the second innings against England in Melbourne. He was also only the second Test number 10 to score a century, though Duff was a specialist batsman who had been put down the order due to a sticky wicket.
He only played Test cricket for three and a half years, leaving the game before he was 30. He hit only two Test centuries, the second coming in his final match at The Oval in August 1905.
Bill Ponsford (Australia) – First Test: December, 1924. Last Test: August, 1934
The Australian right-handed batsman made his mark early in his first-class career. He hit the world's highest score of 429 in just his fourth first-class innings. It would stay as the leading mark until he bettered it himself five years later, by hitting 437.
Ponsford made 110 in the first innings of his debut Test against England at Sydney. In all he played 29 Tests, hitting seven centuries including signing off with 266 against England at The Oval in his final Test.
Greg Chappell (Australia) – First Test: December, 1970. Last Test: January, 1984
He hit a hundred in his first and last Tests, striking 108 against England in Perth on debut and finishing off with 182 against Pakistan in Sydney.
In his later career, Chappell would have a short and stormy stint as coach of India.
Mohammad Azharuddin (India) – First Test: December, 1984. Last Test: March, 2000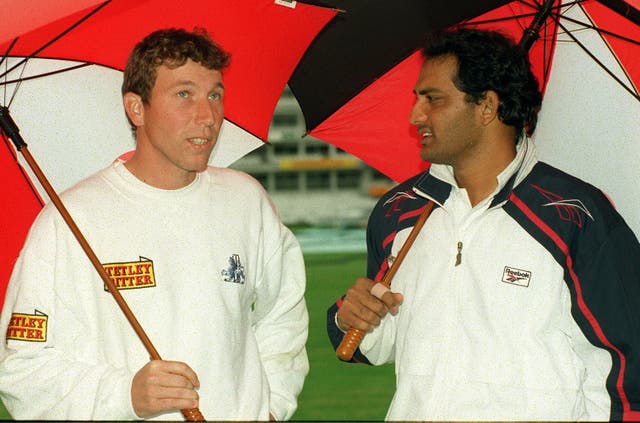 The first of those came on debut against England in Kolkata, where he scored 110 in the first innings to underline his quality. In fact, he hit three hundreds in his first three Tests, a feat which has never been matched.
His last Test outing, against South Africa in 2000, brought another century. But he was to receive a life ban in December of that year from the BCCI for alleged involvement in match-fixing. That ban was declared illegal by the High Court in India in 2012.