Geraint Thomas' Tour de France trophy has been stolen after being displayed at the Cycle Show in Birmingham, Team Sky have said.
Sky have been displaying all three Grand Tour trophies – which were won by Thomas and Chris Froome between September last year and July this – at various events across the country.
The trophies had been loaned to their bike supplier Pinarello for the Cycle Show, which was held at the NEC over the last weekend in September.
Sky say the trophy was stolen after being momentarily left unattended while the display was packed up at the end of the event.
West Midlands Police said they had been contacted on October 2 to report the theft of a trophy from the NEC, at sometime between 6:30pm and 7:30pm on September 30. A police investigation is now under way, with an appeal for anyone with information to come forward.
Thomas said: "It is incredibly unfortunate that this has happened. It goes without saying that the trophy is of pretty limited value to whoever took it, but means a lot to me and to the team.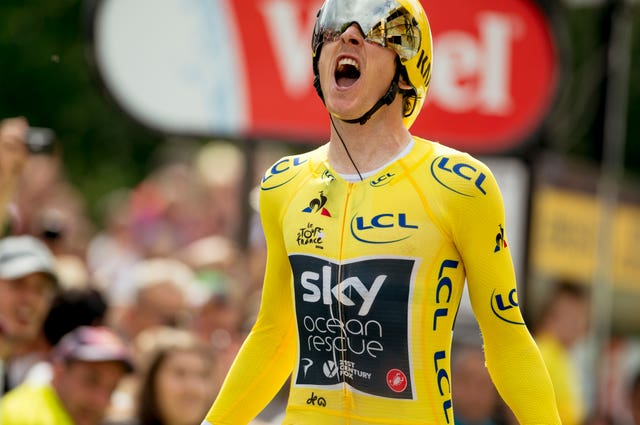 Richard Hemington, managing director of Pinarello UK, said: "We are obviously devastated about this. We accept full responsibility and have personally apologised to Geraint. Obviously we all hope that the trophy can be recovered."