Pep Guardiola "trusts" Manchester City as they again defended themselves from accusations they have tried to cheat European football's Financial Fair Play rules.
Last week, German magazine Der Spiegel published a story which claimed the Premier League leaders struck a secret deal with European football's governing body UEFA in 2014 to avoid a potential Champions League ban for breaching FFP regulations.
City said at the time the original magazine article was published that they would not be commenting and that the attempt to damage their reputation was "organised and clear".
On Monday, Der Spiegel published a new article on what it alleges are City's attempts to deceive UEFA by channelling millions of pounds of their owner Sheikh Mansour's immense wealth into the club via their Abu Dhabi-based sponsors.
LaLiga, the Spanish top flight, has said that if UEFA does not act, it will "launch a complaint with EU competition authorities" and said it could not rule out calling for an investigation.
Leading sports lawyer Gregory Ioannidis said an investigation was needed, adding to Press Association Sport: "My view is that it has to be done by external independent bodies and preferably with the assistance of state authorities and law enforcement agencies.
"If the allegations are proven, other clubs will be entitled to commence action, but such action will create a huge administrative burden for governing bodies.
City manager Guardiola was asked about the claims at a press conference to preview Wednesday's Champions League clash with Shakhtar Donetsk, and said: "The club has made a statement on Friday about what happened, stolen emails. Of course I trust the club, what they have done.
"Of course we want to follow the rules. UEFA, FIFA and the Premier League, they do what they have to do. Believe me, I'm completely honest, I don't know what happened, I'm a manager, focused on the pitch, the locker room.
"I am a manager. I'm completely out of how we handle this situation. I'm part of the club, I support the club. We want to do what we have to do in terms of the rules."
Manchester United boss Jose Mourinho said he had "thoughts" on the allegations against City, but would be keeping them to himself.
Speaking ahead of his side's Champions League clash with Juventus, Mourinho told a press conference: "The storm is outside, it's raining a lot. We feel at home."
He added: "I have thoughts from a few years ago, but I keep the thoughts to myself."
Citing emails between City bosses that it claims to have obtained, Der Spiegel alleges that Sheikh Mansour, a senior member of Abu Dhabi's royal family, has been topping up City's already lucrative sponsorship deals with Emirati companies with his own money – which if true would be a clear breach of FFP's rules against "related parties" pumping cash into clubs.
The second part of Der Spiegel's series was released on Tuesday and alleged that City set up a project group to circumvent FFP rules. City responded to Der Spiegel's latest report by reissuing the statement they first released last week.
The European Club Association said it had "full trust" in UEFA to hold clubs to account.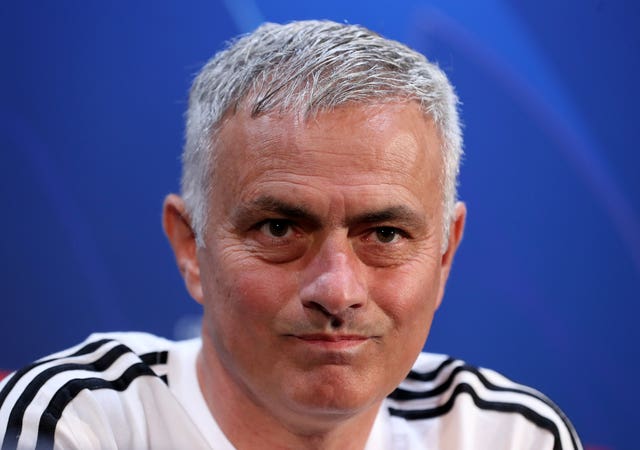 "ECA continues to support wholeheartedly these rules which have led to aggregate losses of clubs across Europe falling dramatically over the last few years and has full trust in UEFA's organs of control in holding clubs to account."
UEFA said it "cannot comment on specific cases due to confidentiality obligations" but the governing body is certain to come under pressure in the coming weeks to reopen its FFP investigation into City's finances.