Chelsea defender Antonio Rudiger has branded the decision which saw him booked for being "head-butted" by Everton's Bernard "a joke".
Rudiger remonstrated with Bernard for going down too easily in the latter moments of the first half of Sunday's goalless draw.
With referee Kevin Friend running away from them to keep up with play, 5ft 3in Bernard stood up and motioned his head towards the 6ft 3in defender, who went down clutching his face and rolled around.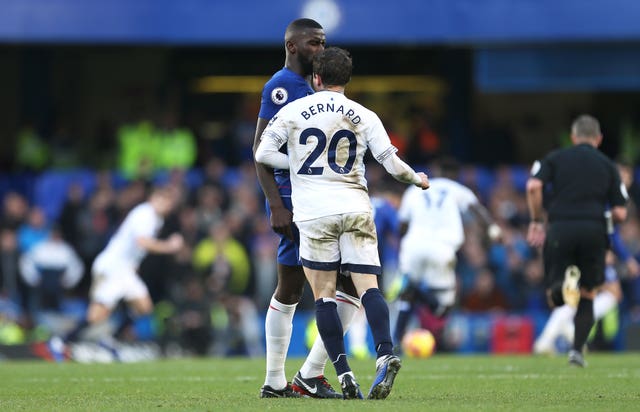 "It's annoying because I don't even tackle someone, do something and I get booked for being head-butted. Sorry, but that's a joke," Rudiger said.
"He (Bernard) was diving and I told him to stand up. Then he came with a lot of speed and hit me with his forehead, so for me to get a yellow card — to me that's a joke.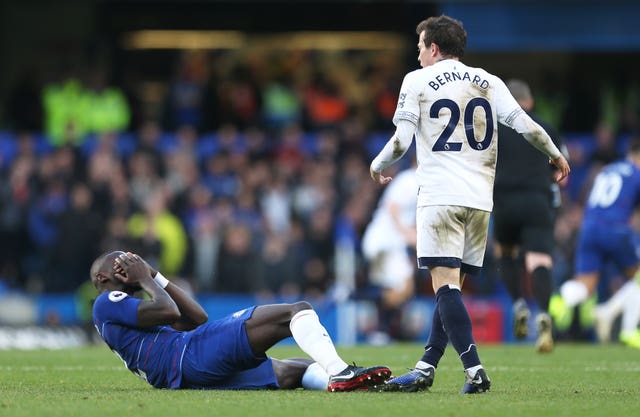 "If there is VAR in England, then Bernard has a problem. He would be sent off."
Everton boss Marco Silva dismissed the incident at his post-match media conference.
Silva said: "Bernard? I didn't see, but you think Bernard with his size can do something? I didn't see, but I don't believe."